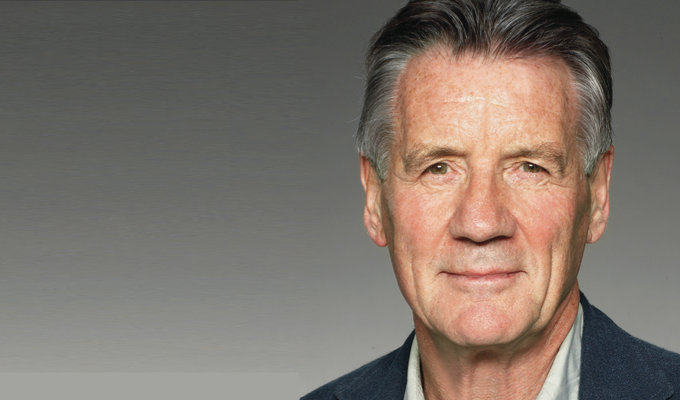 Michael Palin to star in Terry Gilliam's Don Quixote movie
Michael Palin is set to star as Don Quixote in a new film from Monty Python colleague Terry Gilliam.
The pair will be reunited on The Man Who Killed Don Quixote – a project Gilliam first tried to get off the ground 20 years ago.
Palin's casting has been revealed on the same day it was announced that he is in 'advanced discussions' to appear in Armando Iannucci's new satire Death Of Stalin.
Steve Buscemi will play Nikita Khrushchev in a cast that will also include Jeffrey Tambor, Timothy Dalton, Simon Russell Beale, Paddy Considine and Andrea Riseborough, according to The Hollywood Reporter.
The movie is adapted from a French graphic novel and set amid the political unrest that followed Stalin's 1953 death.
Meanwhile, Palin's co-star on the Quixote project will be Adam Driver, who played the villainous Kylo Ren in Star Wars: The Force Awakens.
He is expected to play the lead role of Toby, a once-idealistic film student turned jaded, arrogant publicist. But when he rediscovers his old student film based on Don Quixote, he is horrified by the effects it had on the quiet village where it was set.
The role of Quixote was played by Jean Rochefort in Gilliam's 1998 version, but production stopped when he fell ill and flooding destroyed the equipment – a story retold in the 2002 documentary Lost In La Mancha.
John Hurt was originally cast as Quixote for this new attempt on the story, but filming scheduled to start earlier this year was suspended after the star was diagnosed with pancreatic cancer.
A flyer circulating at the Cannes film festival says that production will now start this autumn, while insider website Flickreel has obtained some concept art illustrating how the film may look.
Published: 13 May 2016
What do you think?