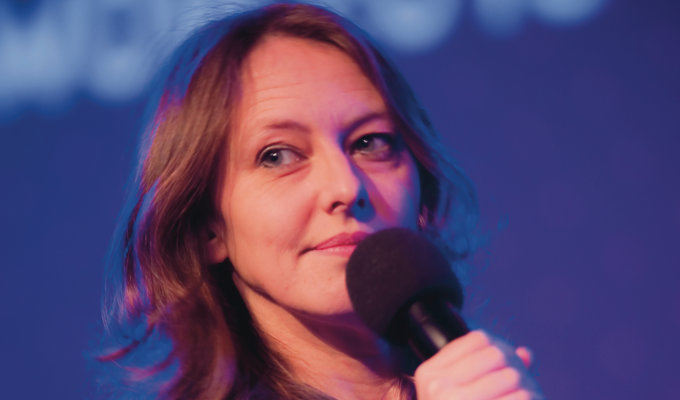 Is monogamy dead?
Comedian Rosie Wilby has signed a deal to write her first book, entitled Is Monogamy Dead?
Combining memoir and sociology, it is described as a 'mix of humour, heartache and science, putting 21st Century relationships under the microscope'.
The book will be published next July, and Rebecca Lloyd, senior editor at publisher Accent Press hyped it as likely to be 'one of the most talked-about books of 2017'.
She told trade magazine The Bookseller: 'Rosie's book will really be something special – indulging the gossipy interest we all secretly have in the lives of others, but bringing a questioning eye, careful thought, open-mindedness and warmth.
'Is Monogamy Dead? raises important questions about the way we live in the 21st Century and our relationships with those closest to us.'
Wilby added: 'When I started reading and thinking about monogamy, I didn't realise what an unruly can of worms I'd opened up.
'There were too many complex emotional questions to answer comprehensively in a comedy show. From performing stand-up at a sex party to celebrating my deepest platonic friendships, it's been a heck of a mind-opening journey of discovery. So I simply had to start writing a book. It's great to be working with Accent who just "got it" right from the off.'
The book is loosely based on her 2013 Edinburgh show of the same name, and she recorded a TEDx talk with the same title in Hackney, Easy London, last year. She has also performed comedy shoes entitled The Science Of Sex and Further Science Of Sex.
Blurb for her forthcoming book says: 'Even if we think of ourselves as 'monogamous', we might not be truly faithful – and is it wrong to expect ourselves to be? With expert advice from Dr Qazi Rahman of the Institute of Psychiatry at King's College London, Is Monogamy Dead? aims to lead us towards fulfilment.'
Here is her TEDx talk on the subject:
Published: 4 May 2016
Recent News
What do you think?