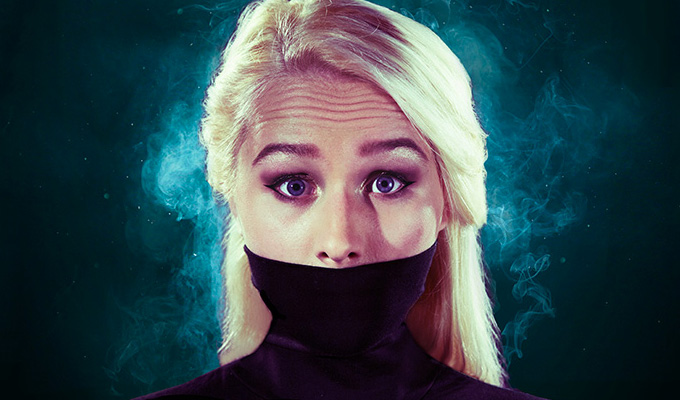 Yve Blake wins Rebel Wilson scholarship
Musical comedian Yve Blake has won an Australian scholarship backed by Hollywood star Rebel Wilson to work on her dream project.
She says she now has 'every resource I could want' to make her thriller musical about teenage fangirls who are prepared to kill for love.
The size of the scholarship has not been revealed, but Blake will spend a year at the Australian Theatre for Young People working on the idea, and receive mentoring from Wilson.
She said: 'I can't overstate how much this scholarship completely changes the game for me. I pitched my most ambitious fantasy dream project and I can't believe that I now have every resource I could want to make it happen.
'It feels pretty euphoric. ATYP was my favourite place as a kid, being given the chance to go back kind of feels like I get to live at Disneyland for a year.'
Wilson said that Balke was 'such an exciting young artist... she's gifted comedically and musically, with a keen interest towards involving new technologies into her performances.
'Yve has a great plan on how to maximise the opportunities that this scholarship presents and I can't wait to connect with her and help her in any way I can.
'Nicole Kidman gave me a similar opportunity when I was 24 where I got to travel to and learn in America and I really feel like this scholarship is my way of giving back for that wonderful experience that I could never have afforded myself when I was a young artist. Australia has so many talented, creative young people and these people need to be encouraged and supported.'
Sydney-born Blake, 22, who has recently returned home after spending three years in London, will also travel to Los Angeles to work on a project with the Australian Theatre Company at the end of her 12-month scholarship.
Blake's last live musical comedy show, Lie Collector was written from anonymous confessions she had collected from strangers, and played at the Edinburgh Fringe last year.
Published: 12 Apr 2016
Recent News
What do you think?