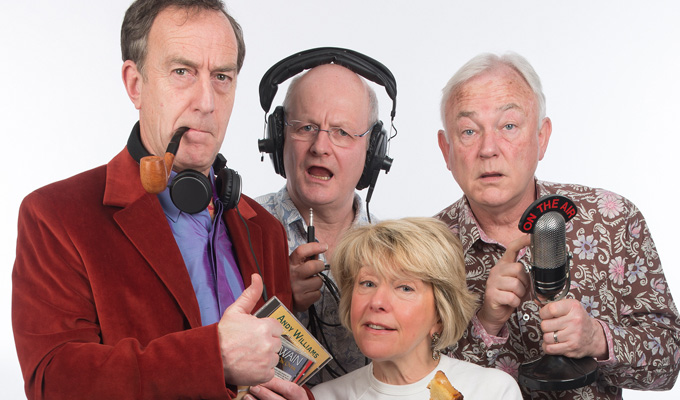 Angus Deayton revives Radio Active
Angus Deayton is to revive his career-making Radio Active show for the Edinburgh Fringe.
The original cast of Helen Atkinson-Wood, Michael Fenton Stevens and Philip Pope will reunite for the shows at the Pleasance Courtyard.
They were all members of the Oxford Revue who performed at the 1979 festival, before the spoof radio station transferred to Radio 4 in 1980, where it ran for 53 episodes over seven series and seven years. The show later transferred to BBC Two, where it became KYTV
This year's Fringe shows will be Deayton's first stage performances since the late 1980s, when he toured as Rowan Atkinson's sidekick.
The cast will perform sketches from the original radio series, mostly written by Deayton and the late Geoffrey Perkins, rather than new material. They will have a full festival run in Pleasance One at 4.20pm.
Deayton says he was inspired to make the comeback following the success of the Hancock's Half Hour revival last year.
Since Deayton lost his job hosting Have I Got News For You amid tabloid revelations in 2002, he has appeared in Nighty Night, Pramface, Waterloo Road and Benidorm.
Published: 10 Apr 2016
What do you think?