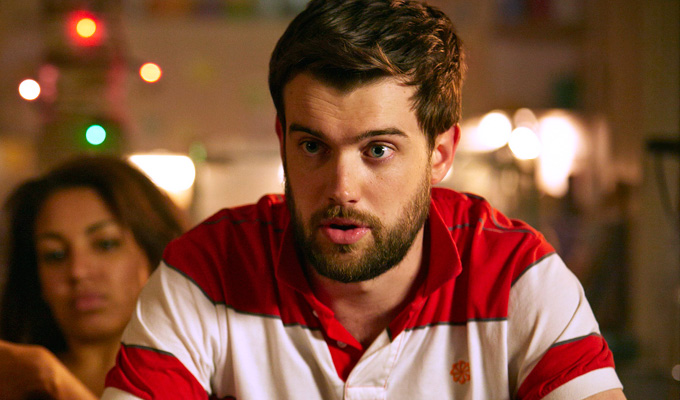 'The same thing happened with Eamonn Holmes...'
• 'It upsets me if I meet someone before a show wearing jeans and a jersey who goes on stage in the same clothes. You have to dress up and present yourself as a "turn".' Ronnie Corbett.
• In an odd way to pay tribute to a comedy great, the Derby Telegraph has today chosen to run a poll on 'who was your favourite TV comedian from Ronnie Corbett's era?' And the poor sap has just three per cent. Still, that's three per cent more than Ernie Wise.
• Omid Djalili recalls an odd, but funny, encounter with Garry Shandling, revealing that the Larry Sanders legend once randomly called him up and said: 'I hear you're funny but I've never heard of you. Say something funny'.
•Frank Skinner has accused his local paper of fakery... for showing him painting a picture that wasn't his. The Camden New Journal reported on him lending his support to a community painting day on Hampstead Heath, showing him, brush in hand behind a canvas. But the watercolour on it was not the landscape he painted.'My painting I thought was OK and they've actually Photoshopped in a better painting,' he told the One Show this week. 'That *is* my hand. I don't know who painted the one on the cover of the paper, but should apologise... I've taken a few commissions on the back of that.' But deputy editor Richard Osley insists no trickery was deployed. 'Frank has been a loyal reader of the Camden New Journal, so will know we don't go in for Photoshop fakery,' he told us. 'Of course our picture has not been modified at all, and was taken during a lesson he was having as part of an art school fund-raiser. He was a great sport and generous with his time, and we enjoyed his amusing, if slightly foggy, recollection of the event on The One Show this week.'

• Richard Herring might have something to say about a new series of shorts made by YouTube sensation Emily Hartridge for Channel 4... entitled Oh S**t I'm 30!, a good eight years after the comic's live show Oh, F*ck, I'm 40 show.
• Videos of comedians slapping down hecklers always go down well here, so here's Joz Norris taking on the haterz:

• More genuine heckling below, as Brendon Burns performs to almost nothing in Adelaide last month, in footage posted in his newly released podcast:

• Louis CK is to appear as a contestant on US game show Jeopardy in May - for charity of course.
• Of all the people to have a Twitter row with, the man who played Rocky and Rambo is probably a poor choice. But Sylvester Stallone has hit out at Jack Whitehall, after the comic said he consoled the action hero after Stallone missed out on the best supporting actor Oscar for his role in Rocky spin-off Creed. But Stallone shotback online: 'NEVER met this young man. Pity it has to be under these circumstances. I was very proud of my nomination, worked hard for it, so why would anybody create insulting lies that only distort wonderful memories," he wrote. "Why do it?" Responding to Stallone, Whitehall joked back: 'It's sad Sly doesn't remember meeting me. Clearly I made very little impression. The same thing happened to me with Eamonn Holmes at the TV Choice awards.'
Tweets of the week
Create a password:

"donaldtrump"

Sorry, your password is too insecure.

— Michael Erhart (@Michael_Erhart) March 25, 2016
Teen: But WHY can't I have a Segway?
Dad [slamming fist on counter]: Because No Son Of Mine is going to drown in pussy!

— It's Abby. Yep. (@abbycohenwl) March 31, 2016
I was late for Passive Aggressive Club, but they were really good about it. They said they're always happy to hang around waiting for me.

— Ian Power (@IHPower) March 31, 2016
Published: 1 Apr 2016
What do you think?