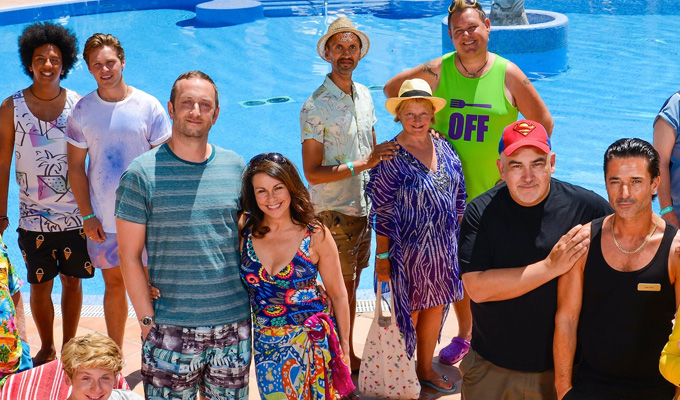 Benidorm's back!
ITV has commissioned a ninth series of Benidorm, which will go into production next month.
The news comes while the eighth series is still airing. It has so far averaged 5.8 million viewers across the run.
It has been confirmed that returning cast will include Sherrie Hewson, Tim Healy and Jake Canuso, but producers Tiger Aspect say: 'Details of new and returning characters, guest stars and storylines will be announced nearer transmission.'
ITV commissioning editor Saskia Schuster added: 'The storylines for the new series of Benidorm are wonderfully sharp and funny capturing the very heart and soul of what's made this comedy so successful with ITV viewers.
'We've got some really good surprises in store for viewers this year with filming set to commence on location in Spain next month.'
It is understood that nine episodes have been commissioned; while reports from the Costa Blanca say local production company Filming Spain have been provisionally signed for series ten, too.
Published: 22 Feb 2016
What do you think?