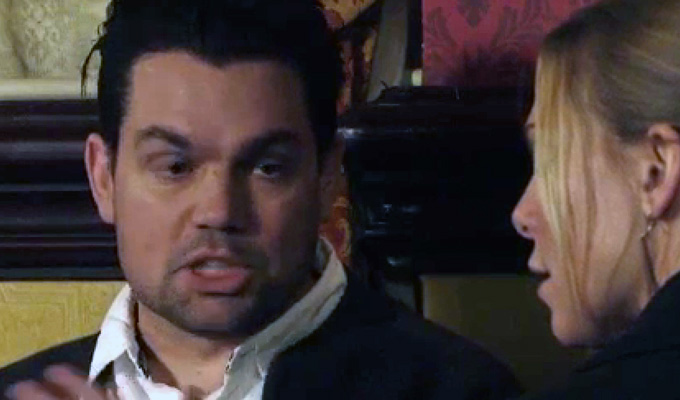 Charlie Baker joins EastEnders
Comedian Charlie Baker is joining the cast of EastEnders tonight.
The stand-up will play his part in a storyline about a ghost from Ronnie Mitchell's past returning to haunt her.
He said 'there aren't many jokes' in the role, but added: 'It is an honour to join the hugely talented cast and production team of Britain's favourite soap.'
Spoilers ahead
In tonight's episode, a girl called Hannah arrives in Albert Square, who turns out to be the daughter of Ronnie's first love, Joel Reynolds. And she then stuns Ronnie, played by Samantha Womack, by accusing her of being responsible for her parents' deaths.
Baker plays Joel's brother Tim, who later meets up with Ronnie and Hannah in the Queen Vic. It is the first of five episodes in which he will appear.
The comic has previously acted in Doctors, Doctor Who and The Boy In The Striped Pyjamas, where he drew on his roots as a jazz singer.
Baker said: 'I'm thrilled to be following in the footsteps of Mike Reid, Ricky Grover, Josie Lawrence, Terry Alderton and Richard Blackwood, great comedians who have all appeared in EastEnders.'
EastEnders is on at 7.30pm on BBC One.
Published: 2 Feb 2016
What do you think?