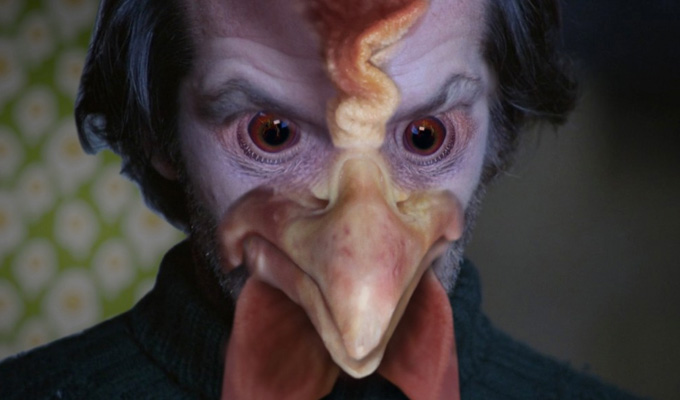 The Shining just got a lot more weird...
The best comedy on demand.
The Chickening
Like your comedy weird? The Chickening is a surreal short that screened at the Sundance film festival, reimagining The Shining as set in a poultry-based theme park: Director/animators Nick DenBoer and Davy Force are the twisted minds behind this peculiar remix, which they've now made available online:
Mosquito
Another short film, this one featuring a rare acting turn from Richard Herring alongside Sightseers' Alice Lowe and comics Rachel Stubbings and Michael Spicer, who also wrote the script. With its disconcertingly odd atmosphere, created by director Ben Mallaby, Mosquito revolves a man keeping a dark secret from his wife.
The Guilty Feminist Podcast
As feminism continues its march into the mainstream, Edinburgh best newcomer Sofie Hagen and Writers' Guild award-winner Deborah Frances-White discuss the pertinent topics – while confessing their insecurities and hypocrisies behind their idealism in this podcast, recorded in front of a live audience. The second episode was released this week, all about food, and featuring Emma Kennedy as the guest. Listen here.
Men In Coats
The physical comedy duo made a pilot for CBBC back in 2010 with the Aardman studio best known for animations such as Wallace and Gromit and Morph. Now the 15-minute episode, featuring Mick Dow and Mark Felgate in various silent comedy skits, has been published on the duo's official YouTube channel for your viewing pleasure:
Published: 30 Jan 2016
Recent News
What do you think?