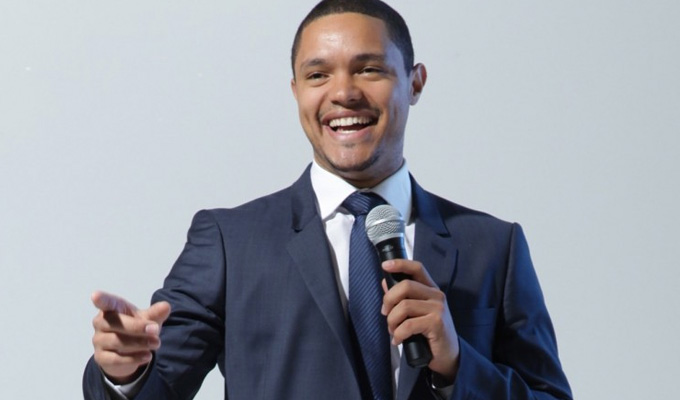 Trevor Noah's $3million book deal
Trevor Noah has signed a publishing deal worth a reported $3million-plus.
The comic has sold a collection of personal essays about growing up in apartheid-era South Africa to American publisher Spiegel & Grau.
Yet to be titled, the book will be out in the States in November.
The Daily Show host said: 'I couldn't find a good book about myself so I decided to write one. And just like me this book doesn't have an appendix.'
Spiegel & Grau executive editor Chris Jackson added: 'Trevor Noah is a naturally brilliant storyteller — funny and light on his feet, but with moments of true depth and emotional resonance.
'He has a remarkable tale to tell. We're very excited to bring Trevor's vivid and original voice to readers in this book about the power and necessity of laughter even — or especially — in the face of the world's absurdities and injustices.'
The publisher said Noah's book, would be written in the 'tradition' of humorist David Sedaris and cover 'the last gasps of apartheid and the tumultuous days of freedom that came with its demise'.
According to the Associated Press, publishing insiders 'with knowledge of the negotiations' value the deal at more than $3million (£2.1million).
Published: 27 Jan 2016
What do you think?