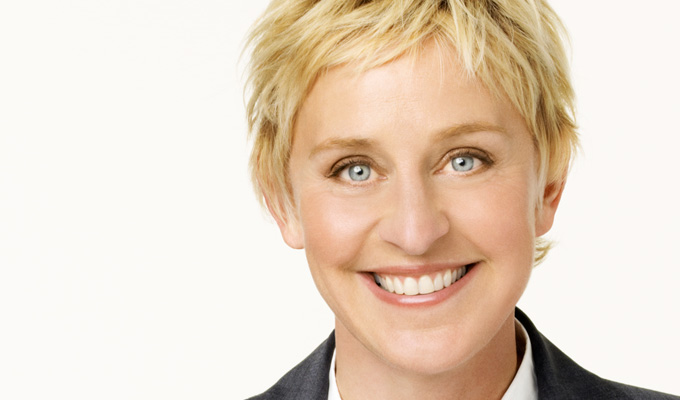 Elly's on the telly
Ellen DeGeneres's US talk show is coming to the UK.
ITV2 has snapped up the rights to the comedian's popular daytime show, which it will air from next Monday.
The news comes after DeGeneres launched an on-air campaign to get the show back on to British screens. It was previously aired by the Really channel here, but was dropped after series 10 in 2013.
In October, DeGeneres told her TV audience: 'Today, am going to start a hashtag to get this show on the air in England,' asking: 'Why are we not on the air in England?'
On the show, Jessie J, backed the #GetElleyOnTheTelly campaign, telling the host: 'You have to be on air in England! Everyone on my team that's English was like, "Yes! The show should be on in England!" Everyone was like, "We'll sign the petition."'
DeGeneres said today: 'After what feels like decades of campaigning I'm so excited that my show is on ITV2. I can literally feel my crumpets tingling down in my cockles.'
Angela Jain, ITV's director of digital channels and acquisitions said: 'We're over the moon Ellen DeGeneres is joining ITV2 - her daily mix of Hollywood guests, topical comedy and great conversation is a welcome addition to the channel.'
The show, which has so far won 55 Daytime Emmys, will air every weekdat at 1.45pm
Guests on next week's shows include Ricky Gervais and Kevin Hart.
Published: 12 Jan 2016
What do you think?