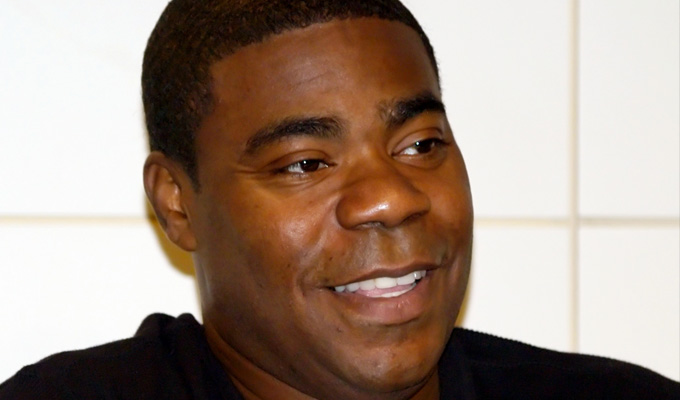 Tracy Morgan crash driver charged
KEVIN ROPER, the driver of the Wal-Mart truck that crashed into the limo carrying 30 Rock star Tracy Morgan last year, has been charged with first-degree aggravated manslaughter and second-degree vehicular homicide over the death of Jimmy Mac, the comic who was also travelling with Morgan.
WE'RE DOOMED! The Dad's Army Story drew an average audience of 2.7 million on Tuesday night – a strong showing for BBC Two. The figure represents 12 per cent of all viewers between 9pm and 10pm.
SKY SPORTS 1 has been rapped by broadcast watchdogs Ofcom after airing an episode of comedy panel show A League Of Their Own that dropped the f-bomb three times. The uncensored repeated episode was run by mistake at 7.30pm, well before the 9pm watershed.
WHOOPI GOLDBERG has been cast in Nicki Minaj's new sitcom. The comedy veteran will play a neighbour called Miss Martha in the ABC Family show, simply called Nicki, which charts the hip-hop star's early life.
LOUISE REAY, who performs her set in Chinese, has been name winner of the tongue-in-cheek Alternative New Comedian of The Year award. She wins £12 while runners-up Gatis Kandis and Sean Morley win the grand total of £5 each. Organiser Gareth Morning said: 'I may present this competition as a bit of a joke, but it does have a knack of finding some outstanding comedians.'
Published: 24 Dec 2015
Recent News
What do you think?