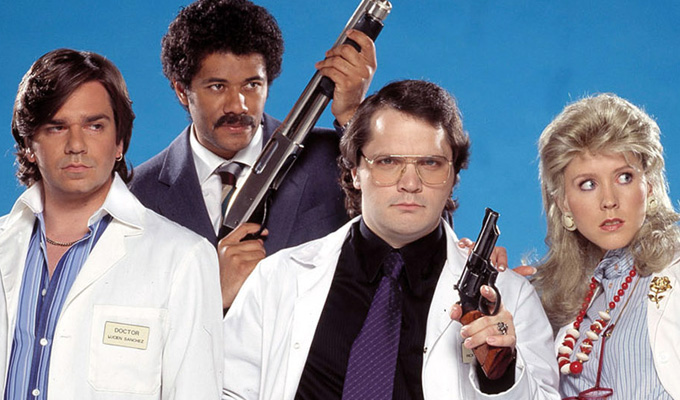 Garth Marenghi back on telly
CULT comedies Garth Marenghi's Darkplace, Nathan Barley and Jam are to get another airing, courtesy of the Gold Channel. The shows will form a triple-bill on Friday nights from 11.40pm from January 15.
NEXT week's issue of Time Out magazine in London will be the last to feature a dedicated comedy section, as the company cuts costs and tranforms into a 'global multi-media business'. Around 40 of its 400 employees are losing their jobs, including London comedy editor Ben Williams.
JO BRAND will receive an honorary doctorate from Birmingham City University next month, in recognition of her work in raising awareness about mental health. The former psychiatric nurse will receive the degree on January 12, and she said: 'Birmingham is one of my favourite places to perform because the audiences are always so friendly and they laugh a lot.'
JASON MANFORD is to perform a benefit gig for householders who fell victim to the floods in Cumbria. He will be joined by Dave Spikey and gig organiser Mike Wilkinson for the fundraiser at Kendal Leisure Centre on December 28. Tickets.
RUFUS HOUND will be joining Jazz FM to host a one-off special celebrating 100 years of Frank Sinatra. He said: 'Having been a fan of Frank for more years than I can remember, I can't wait to play an hour of his music.' Perfectly Frank will air on Christmas Day at 6pm.
Published: 17 Dec 2015
Recent News
What do you think?