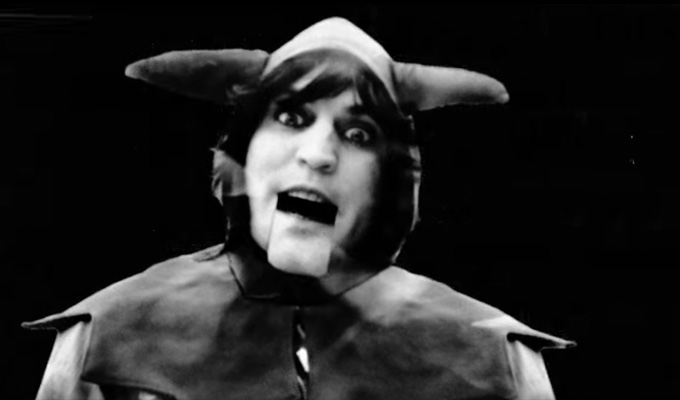 Noel Fielding for Christmas No 1?
Noel Fielding has launched a bid for Christmas No 1 – with the aid of Idris Elba.
The Boosh star has collaborated with Kasabian's Sergio Pizzorno for psychedelic glam rock number Can't Wait For Christmas, which is released on YouTube today.
And The Wire and Luther actor Elba has rapped on the track, which has been a long time coming.
Last Christmas, Elba, 42, told NME that it all began in 2012, saying: 'I get this call from the lads and they're like, "Oi, do you want to rap on a Christmas song?" I went to this studio down in Notting Hill somewhere and they played it to me. I'm telling you now, it's a hit. Serge did this sort of funky, Seventies, slow disco groove and Noel this singing-rap thing.'
Fielding himself has described the song as: 'quite Sladey, but also it goes from Morrissey to Michael Jackson to hip-hop to The Beatles in one go. I think it's going to be big, the alternative to the X Factor single'.
The track comes from Pizzorno and Fielding's musical collaboration The Loose Tapestries, for which they use the alter-egos Vacuum Cloud and The Decision respectively.
In 2012, the band released The Luxury Comedy Tapes album, a companion to Fielding's E4 show.
Typically surreal lyrics in Can't Wait For Christmas include: 'Thank your for the joystick, than you for socks, thank you for the Rolex, thank you for the yacht, but the stationery, it be going in the dustbin' and 'My wife is a walnut, a Christmas walnut'.
The animated video has been created by Luxury Comedy director Nigel Coan. However no details have yet been released about where to download the single.
Published: 4 Dec 2015
What do you think?