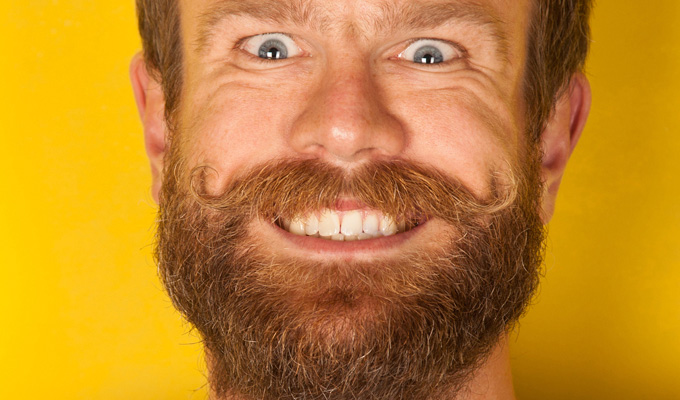 Unilad stole my Vine!
A comedian has reacted angrily after the Unilad website stole his Vine mocking Donald Trump.
The seven-second video, showing how to make a puppet Trump using a croissant and a whoopee cushion, has racked up almost 11million Facebook views in the three days since the company lifted it from Olaf Falafel's account.
Rather than embed or officially share the video, Unilad ripped its own copy, which would allow it to make money from the footage. The site did tuck a credit to Falafel in the comments section beneath the video, but that did not placate him.
The London-based Swedish comic wrote: 'Why not put the credit in the title of the post instead of hidden in the comments? Or make me feel a bit happier about you ripping my Vine by retweeting the original?
'It does seem like they are getting millions of views for my creativity and I'm getting nothing but a hidden credit.'
Unilad regularly lifts and reposts material from elsewhere on the internet, earning them almost 10million followers on Facebook.
Falafel's video has been shared more than 100,000 times from the Unilad account, attracted a similar number of likes and almost 20,000 comments.
The company has not replied to Chortle's request for comment in this case. However one commentator perhaps best summed up the lax attitude to copyright by posting: 'I don't understand what the problem is.. you made it to entertain people.. now it reaches even more people.'
The original film on Falafel's Vine account, below, has been looped 1.7million times to date.
Published: 23 Nov 2015
Recent News
What do you think?