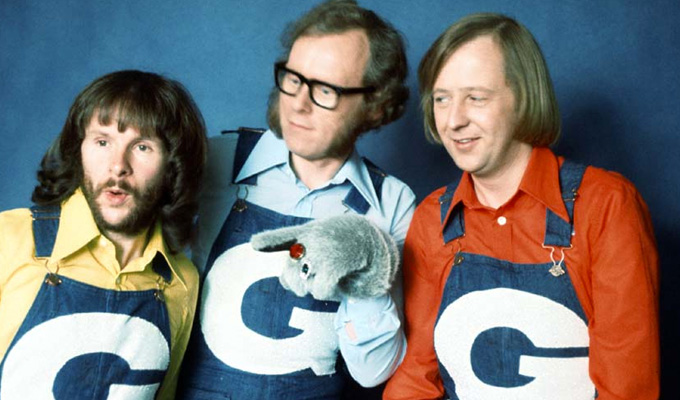 BBC 'snubs' The Goodies again
Bill Oddie has attacked the BBC for not putting The Goodies on to the BBC Store.
The corporation has just made more than 7,000 hours of its archive available to buy on the digital store – but not the classic 1970s show he made with Tim Brooke-Taylor and Graeme Garden.
Oddie told the Times: 'Surprised wouldn't be the word. We've come to expect rejection. We don't understand why.'
And he added the show wasn't given the same status as other classic comedies within the Corporation. 'You put on Dad's Army and, with respect, even Python has been repeated a million times,' he said. 'We've hardly been repeated at all. So somebody must hate it.'
The team have regularly complained that the BBC never repeats the programme, which marks its 45th anniversary this year.
Brooke-Taylor has previously said: 'We are cross. The ­programmes are still regularly aired in Australia 'and the show is still ­massive, over all ages. So we do know that it still appeals. That's what's frustrating. If they showed a few and people said "that's rubbish", we'd accept that. It's the fact that it's not given the chance.'
And Garden said: 'We've never known the real reason they won't show us, because whenever we've asked about repeats we've been given a different story.'
Of the decision not to include The Goodies on iPlayer, the BBC says it has more than 2.5 million programmes and could not 'put them all on at once' - but would add The Goodies to the store 'as soon as we possibly can.'
Previously Goodies DVDs have been released under licence by the independent label Network, rather than via the BBC's commercial arm.
Published: 13 Nov 2015