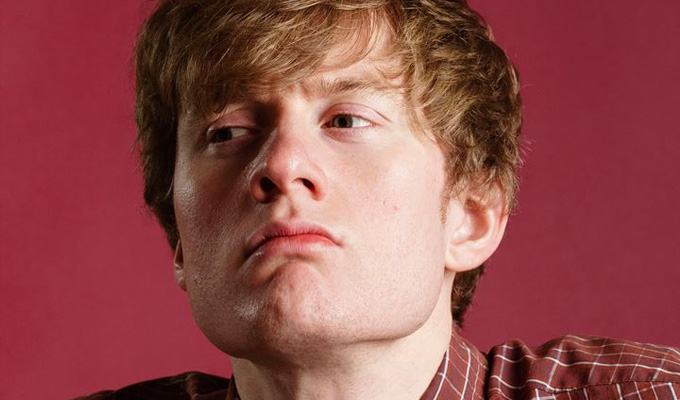 James Acaster turns to Kickstarter
James Acaster is turning to crowdfunding to pay for his YouTube videos.
He and his producers are hoping to raise £4,675 to finance a second series of his comic travelogue, Sweet Home Ketteringa.
In the first, he returned to his home town of Kettering in the hope of learning who he truly is – and for series two he hopes to travel to Lahnstein in Germany, Kettering's official twin town.
The comedian said: 'You've got to know the twin - you can't know Tia without knowing Tamera, you can't know Tweedledee without knowing Tweedledum.'
It's thought that Acaster – who has been nominated a record four successive times for the Edinburgh Comedy Award – is the highest profile British comedian to have turned to Kickstarter to finance a project.
Series producer Stuart Laws said: 'We hope our successful first series and James's increasing popularity will be an attractive draw for fans.
'YouTube has given the chance for independent comedy to shine and deliver video that's more personal, funnier and truer to the comedians' intentions. I hope James has a similar respect for all our potential Kickstarter backers.'
Acaster said: 'Look, we're not making anything from this, going to Germany isn't cheap - so just give us the money. We deserve it.'
Six eight-minute episodes are planned for release in July next year.
The first series attracted a total of 50,000 views, with episode one the most watched, with 14,000 views.
His fundraising campaign starts at 10pm on Sunday here, and if the full amount isn't raised by December 8, all the money is refunded to backers.
Published: 6 Nov 2015
What do you think?