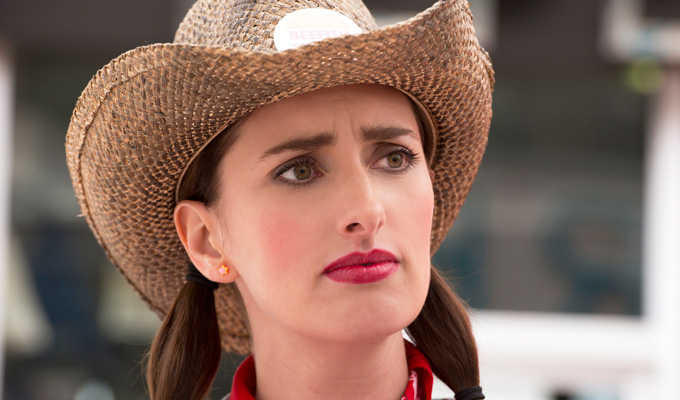 BBC comedy risks becoming 'sexist and racist'
The BBC's comedy output risks becoming more 'racist, sexist and classist' because of the Government-imposed cuts, Inbetweeners actress Jessica Knappett has said.
She claims that moving BBC Three online will further marginalise shows that do not fit a middle-class viewpoint.
In comments reported by the Daily Star, the creator of E4's Drifters said: 'We are seeing a lot of middle-class comedy at the moment. There is a certain amount of snobbery around about watching people who are from a working-class background.
'Losing BBC Three does worry me. I feel like it is a door closing. Putting stuff online is not going to help. I can't help thinking we are robbing an audience and a new generation of talent of a creative outlet.
'I think it is very disappointing. It is a pot of diversity and it is a surefire way of the BBC to be come more racist, sexist and classist overnight.'
In sitcoms, at least, BBC One's current output is largely working-class, especially since the end of Miranda. Its biggest shows are Mrs Brown's Boys, Peter Kay's Car Pool, Still Open All Hours, Citizen Khan, and the lower-middle-class 1970s show The Kennedys.
Published: 16 Oct 2015
What do you think?