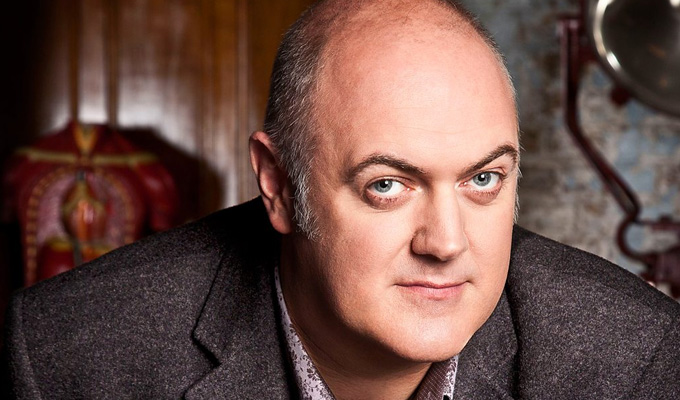 A remarkable similarity, in case you missed it....
The BBC has denied claims of plagiarism after viewers noticed that its TV mash-up show In Case You Missed It bore a remarkable similarity to Radio 4 comedy Listen Against.
Dara O Briain last week fronted the one-off BBC Two show which remixed clips into spoofs such as the Jeremy Kyle Kids' Show and Mary Berry's Powertools Special.
It was a similar format to the Radio 4 show Jon Holmes created in 2007, and co-hosted with Alice Arnold for four series – as viewers were quick to point out.
Gari McColl tweeted: 'Dear @BBCTwo. If you're going to rip off Listen Against at least get @alicearnold1 and @jonholmes1 involved. A pale imitation of genius.'
Jonathan Cresswell added: 'It sort of reminds me of Listen Against on Radio 4, which did the whole remix/mashup thing for radio really well.'
And a user called Moogal noted: 'So In Case You Missed It is basically an almost exact rip-off of Listen Against?'
However Now Show regular Holmes was not involved in the BBC Two show despite having previously pitched the idea for TV.
He told Chortle: 'The first I knew of it was when my Twitter feed began to fill up with people telling me my Radio 4 show – with myself, Alice Arnold, Justin Edwards, James Bachman and Sarah Hadland – had been "ripped off" and was on BB Two 2 with Dara O Briain.
'So I watched it on iPlayer, and they were seemingly right. Which was curious, because when we offered Listen Against to BBC TV they said "What if it was a vehicle for Dara O'Briain?" We said no, and they turned it down.'
And a separate source close to the original radio show said: 'Plagiarism appears to be alive and kicking within the BBC.'
Holmes pitched his show to the in-house BBC Comedy department; but In Case You Missed It was made by the separate BBC Entertainment unit, which denies knowledge of the radio original.
A spokeswoman for the broadcaster said: 'BBC Entertainment has never been approached by the Listen Against production team about a television version of their radio show.
'In Case You Missed It was developed independently by the BBC Entertainment production team.'
Published: 2 Oct 2015
Recent News
What do you think?