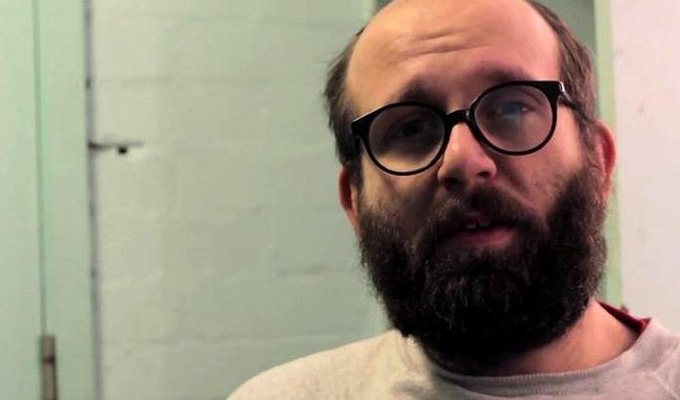 Daniel Kitson announces autumn tour
Daniel Kitson has announced a short tour of his trilogy Stories For The Starlit Sky.
The comedian created the stories with musician Gavin Osborn in 2009, with the pair performing them over three separate nights in Regents Park Open Air Theatre at midnight.
The following year the stories – about love, staying up all night and 'a village populated by retired assassins' – were performed at the lakeside state at the Latitude Festival.
In a message to his email subscribers today, Kitson said the tour came after her revived the stories for a one-off show back at Regents Park this summer.
He said: 'I rewrote the stories a bit (one of them really quite a lot) Gavin practiced his songs and we performed all three of the shows in one night. One after the other. It was great. So, that's what this (indoor) tour will be, the whole blinking trilogy on one night complete with two intervals.'
Twelve dates will kick off in Nottingham on October 11, and end up in Bristol on November 14. Click here for full dates.
He added that there are 'various plans afoot for elsewhere' – including a new stand-up show to tour; as well as proposals to take the Christmas show he performed at London's BAC last year (Review) to New York
Tickets for most Stories for the Starlit Sky shows go on sale at 10am tomorrow, priced £12, however Coventry tickets will be released on October 1, Sheffield on October 3, Brighton on October 5 and Bristol on October 6.
Published: 28 Sep 2015
What do you think?