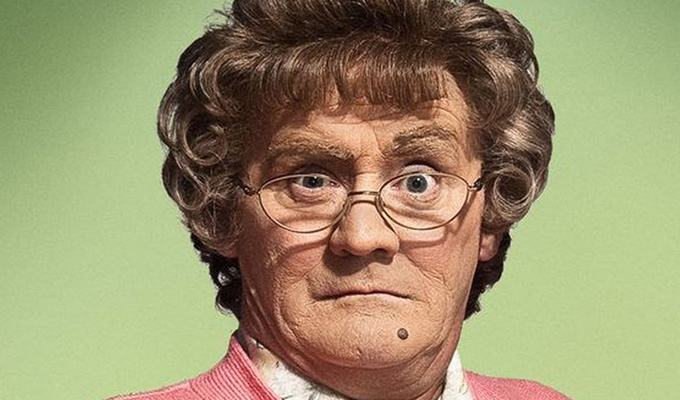 Mrs Brown's Boys to air live
BBC One is to air an episode of Mrs Brown's Boys live next summer.
The episode will mark the start of a Landmark Sitcom Season planned to mark 60 years since Hancock's Half Hour launched on television.
Mrs Brown's Boys started on stage and is already known for its loose filming style, so a live edition –  following in the footsteps of the live episode of Coronation Street tonight – should be in keeping with the comedy's style. 
Creator Brendan O'Carroll said: 'This is very exciting. When I heard the BBC were letting us go fully live I thought, "They've lost their minds!"
'I'm seriously delighted about this. As Mrs Brown's Boys started in the theatre it gives us a chance to show the TV audience live what we really do. Put the kids to bed early!'
Of the landmark sitcom season, the BBC promises to enlist 'the biggest names in British comedy writing and performing to revisit loved classics alongside launching new shows.'
Hancock's Half Hour transferred from radio to television on Friday July 6, 1956.
The live Mrs Brown's Boys and other shows in the season were commissioned by BBC One controller Charlotte Moore and Shane Allen, head of BBC Comedy.
Published: 23 Sep 2015