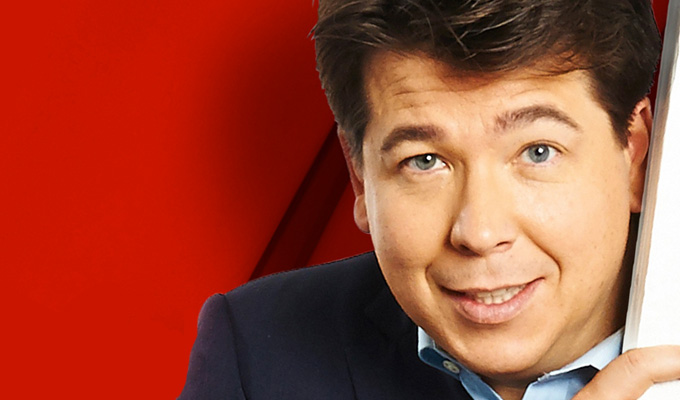 Mcintyre halts show after girl breaks leg
Michael McIntyre had to halt his show in Plymouth last night after a young woman in the audience fell down some stairs and broke her leg.
The comic, initially unaware of what had happened, at first tried to make light of the commotion in the auditorium of the Pavilions venue.
He bounded off the stage to applause as he went to investigate saying: 'I think I should go and see what has happened.'
And as he approached, he said: 'What's happened? I'm a first aider.'
But it soon became clear it was not a joking matter. 'Everything's not okay,' he told the audience, adding: 'This is an awkward moment as we're all primed to laugh' – which ironically got a laugh.
He then announced that St John Ambulance volunteers were handling the incident, to audience applause
McIntyre added: 'I don't really feel it's appropriate to tell jokes at the moment until we find out we're in the clear, and then I will carry on in a comedic fashion' – and then left the stage for a moment.
The comic then returned, not to restart the show, but to talk to fans and allow them to snap selfies with him. After a 15-minute break the show resumed.
The woman, named as Hannah Edwards, was placed in a wheelchair and taken to hospital where it has been reported that she was treated for a fractured femur in the fall.
McIntyre got the whole audience to record a 'get well soon' message, after which he said: 'Hi Hannah, get well soon, and I'll forward you the number for the Accident Helpline.'
Here is the footage:
And the get well soon message:
Published: 14 Aug 2015
Recent News
What do you think?