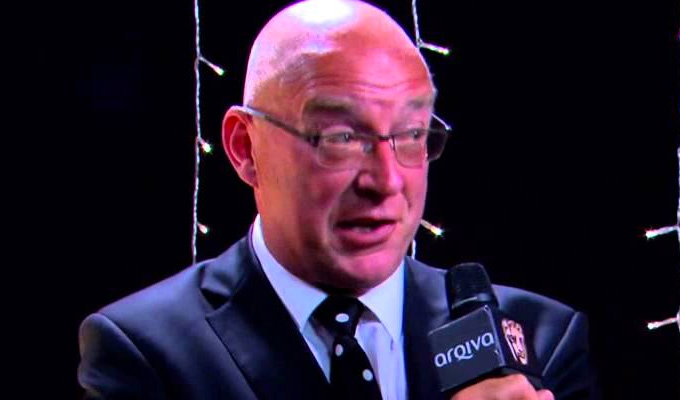 Charity fund honours Jim Pullin
A charity foundation has been set in honour of comedy writer and producer Jim Pullin, who has taken his own life.
The executive producer of James Corden sports show A League Of Their Own died this month at the age of 57 after a short but acute depressive illness.
He was also a writer on The Sarah Millican Show, Friday Night With Jonathan Ross and for Jack Dee on his stand-up tours.
Millican was among those paying tribute today, posting on Twitter: 'So sad about the the death of ace Jim Pullin. He was so vital on my series. Calm, reassuring & very funny. Thoughts are with his family.'
Rory McGrath called him 'brilliantly funny' ; presenter and warm-up man Greg Scott hailed him as an 'unsung hero of many a British television comedy show' and a 'wonderful writer' and comic James Kettle said: 'He worked with us on BBC3 pilot Junk, and was a warm, funny and very reassuring guy. So sad.'
Pullin started his career writing sketches for Not The Nine O'Clock News in the 1980s, and his other credits as writer or producer include Never Mind The Buzzcocks, Live At The Apollo, 8 Out Of 10 Cats, and Have I Got News For You.
He died earlier this month, but as his funeral took place in Oxford yesterday, a fundraising campaign has been launched in his name to fund research into mental illness, which has already reached £4,000. The online fundraising page is here.
And here is Pullin and the rest of the League Of Their Own team speaking after winning the Bafta for best comedy/comedy entertainment programme in 2014.
Published: 31 Jul 2015
What do you think?