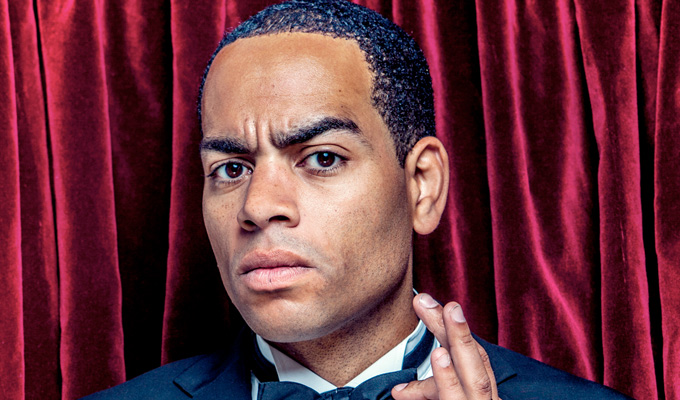 Doc Brown releases first music album
Doc Brown is to release his first comedy music album Empty Threats on August 15. It features songs such as My Proper Tea, Slang 101 and Everybody's Racist from his live set plus new songs In With A Bang and Gangsta In Ya Village. The comedy rapper previously released his show Unfamous on CD in 2012. He'll also be touring with his live show The Weird Way Round from September.
INSIDE No 9 star Reece Shearsmith is to play a executioner's assistant in a new play, Hangmen. Starring David Morrissey and written by Myartin McDonagh, the show will run at the Royal Court's Jerwood Theatre Downstairs on London from September 10.
HALIFAX is to stage its first ever comedy festival, with more than 50 events in 14 venues in ten days from October 23. Headliners include Fred MacAulay, Andy Hamilton and Paul Chowdhry.Website
SHIRLEY GHOSTMAN, Marc Wootton's psychic character, has added three more autumn dates to the two already announced. The new shows will be in Edinburgh (October 24), Bristol (October 29) and London (October 30). Tickets">
MILES JUPP and Justin Edwards' culinary comedy In And Out Of The Kitchen is returning to Radio 4 at 11.30am on August 5, the BBC has confirmed. The fourth series of six episodes comes after executives decided not to renew the TV version after three episodes for BBC Four.
Published: 17 Jul 2015
What do you think?