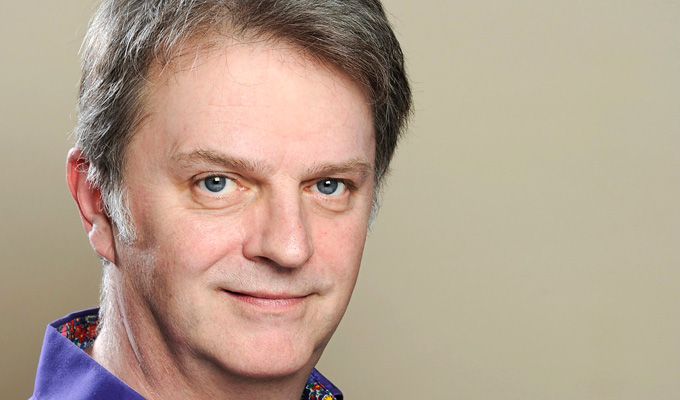 Paul Merton, station master
Paul Merton is to make a documentary series about Britain's smallest railway stations.
There are about 150 'request stop' stations across the country, so small that require passengers to stick out their arm to hail the train, as if it was a bus.
In Paul Merton's Secret Stations, the Have I Got News For You captain will visit a selection of these remote platforms to find out why they're there and who uses them.
The show will air on More4, which says: 'The series will be packed full of living-memory history, pub quiz-type facts, and fabulous locals brimming with anecdotes and remembrances.'
This is the latest travel documentary for the Have I Got News For You captain, who moved into the genre in 2007 when he visited China. He followed that with series in India, Europe and various locations in 2011's Paul Merton's Adventures.
Paul Merton's Secret Stations is one of several new commissions for More4 celebrating traditional Britain. New shows include Disappearing Britain, fronted by Larry Lamb and Maureen Lipman and Stately Homemaking with Phil Spencer; while Penelope's Keith's Hidden Villages and Great Canal Journeys with Prunella Scales and Timothy West also return.
Request stop railway stations were highlighted last year when travel writer Dixe Wills published his book Tiny Stations.
Published: 8 Jul 2015
What do you think?