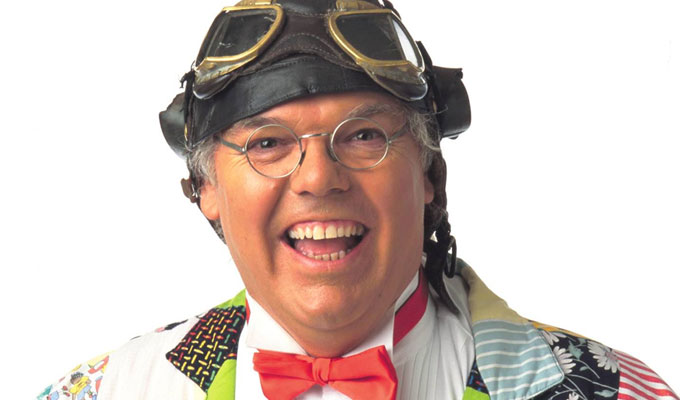 Surgery forces Chubby Brown to cancel show
Roy Chubby Brown has called off a performance tomorrow night after undergoing an operation.
The 70-year-old comic had been due to play at the Swan Theatre in High Wycombe – but is taking longer than expected to recover from a procedure he called 'minor'.
He had called off two shows in South Wales last month to go into surgery, too.
He posted on Facebook this week: 'Much to my dismay, Due to me needing a longer recovery time after my operation I have had to reschedule my show…
'I've had my operation and I'm still feeling poorly so they are keeping me in hospital for a few more days. I can't wait to get back on the road again.
I'd just like to say to all of my dedicated loyal and lovely followers & fans a massive thank you… I've been totally overwhelmed by the thousands of get well soon messages you have been posting on Facebook.. You are all truly brilliant people! I have definitely got the bestest! Fans in the world. [sic]
He also thanked his surgeon, Yirupaiahgari Viswanath, whose specialisms are gallstones, acid reflux problem and hernias.
'You saved my life!' Brown said: 'Your skill will live with me forever! Thank you doesn't seem enough you are a genius! And thank you also to all the nurses and staff at the Woodlands Hospital Darlington.'
Brown's date in High Wycombe has been moved to November 28, though ticket-holders who can't make that date are being offered refunds.
The comic was diagnosed with throat cancer in 2002 and had a vocal cord removed.
Earlier this year he said: 'I wan ant to go as long as I can. As long as I can walk, talk, dance and sing. I'm not doing it for money; I don't want to be the richest person in the graveyard. I just want to tell jokes and I want people to laugh, because that's my environment.'
Published: 2 Jul 2015
What do you think?