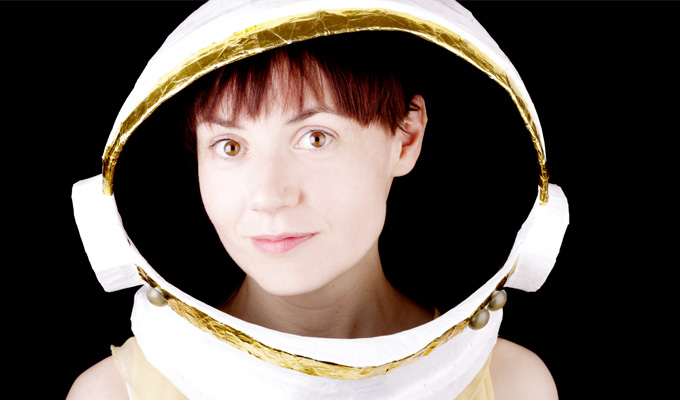 Over the Moon!
The best scientific radio programme of the year has been named – and it's a stand-up comedy show.
Helen Keen's It IS Rocket Science has won the prestigious Royal Society Radio Prize, handed out by the Association Of British Science Writers.
The show triumphed over a documentary about the Rosetta space probe's mission to 67P/Comet Churyumov-Gerasimenko, and Frozen in Mawson – in which Andrew Luck-Baker followed in the footsteps of the first Australasian Expedition to Antarctica a century ago, which hit difficulties when the research ship got stuck in ice.
Keen said: 'Co-writer Miriam Underhill and I work very hard to make sure we get the factual content right, so it's brilliant that this has been recognised by the science community (but to be honest if we hadn't and had made it all up, now probably wouldn't be the best time to admit that…)'
The winning episode was aired in April last year and co-starred Peter Serafinowicz. It was from the third series of the show, which Radio 4 commissioned on the back of Keen's 2008 Edinburgh show of the same name and produced by Gareth Edwards.
This is the second time the show's beaten 'straight' factual programmes to a science award, In 2013 it won the WISE Media Award, which was presented to Keen by Princess Anne.
The show was also shortlisted for the Writers' Guild Award for Best Radio Comedy in January this year, which was eventually won by Marcus Brigstocke's The Brig Society.
Keen's new accolade was awarded by the Association of British Science Writers, which aims to improve the standard of science journalism in the UK. It was supported by The Royal Society, the 355-year-old learned society that is the oldest and most prestigious scientific body in the country.
Here's a clip from the show:
Published: 29 Jun 2015
What do you think?