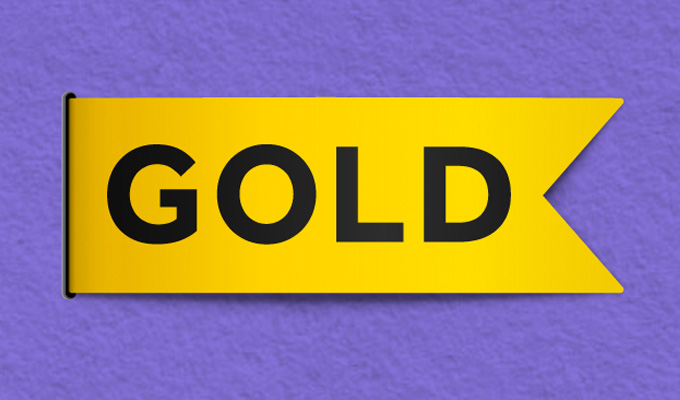 Gold announces three new comedies
UKTV's Gold channel has announced three new comedy commissions – moving away from repackaged archive shows.
Three half-hour episodes of Henry IX, Marley's Ghosts and Bull have been ordered, with the broadcaster saying each has the potential to continue as returning series.
Henry IX is written by the duo behind Porridge, The Likely Lads and Auf Wiedersehen Pet – Dick Clement and Ian La Frenais. It revolves around a contemporary king of the UK, a middle-aged man who feels trapped in his life.
Marley's Ghosts is a single-camera sitcom about a woman who can talk to the dead – including both her husband and her lover. It is written by Daniel Peacock,who has previously worked on Comic Strip Presents and produced by Matt Lucas's company John Stanley Productions
Bull is a studio sitcom about a man who attempts to run his antiques shop aided and hampered in equal measure by his team of dysfunctional staff.
Writers are comedian John-Luke Roberts and Gareth Gwynn, whose credits include The News Quiz. It is based on the 2010 Radio 4 comedy Antiquity, which they wrote and which starred Blackadder actor Tim McInnerny.
The shows will air later this year or early in 2016, although no casting has yet been announced.
Richard Watsham, UKTV's director of commissioning, said the programmes 'offer a fantastic range of different stories and comic styles'.
He added: 'Between them they will start to establish a new tone of voice for our originations. We've deliberately targeted scripts that play to Gold viewers' known love of classic British sitcom but they're also modern, sharply-written pieces which deliver on our promise of high quality, world class comedy.'
Published: 28 May 2015
What do you think?