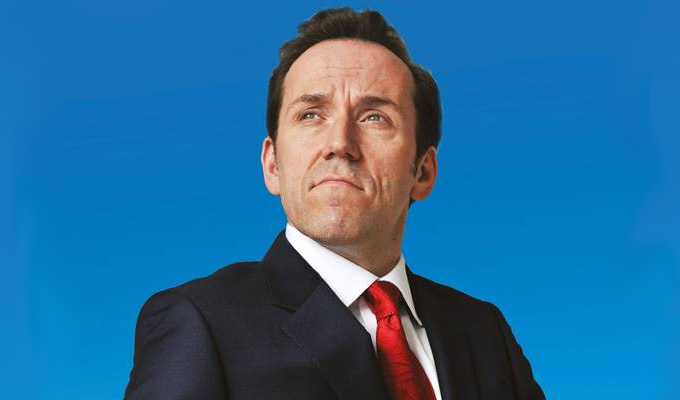 Ben Miller to make science Horrible
First the BBC had a hit Horrible Histories – now ITV is to air Horrible Science.
Comic Ben Miller will star in the new ten-part series, which is aimed at six- to 12-year olds and has just begun filming in London.
The CITV show is based on the popular children's books, written by Nick Arnold and illustrated by Tony De Saulles, and will involve a family of characters trying to put on a spectacular science show.
Stand-up Chris Martin and sketch comic Tom Bell will also star alongside actors Letty Butler, Eleanor Lawrence, Jason Forbes and Susan Wokoma.
Each episode has a central 'scientific' theme – for example Gruesome Guts, Vicious Veg, Bulging Brains, Chemical Chaos – which is explored with comedy sketches, experiments, and songs
The ten-part series is produced by Toff, the production company run by Alexander Armstrong and Ben Miller and co-owned by Hat Trick Productions. It has been jointly funded by ITV, the Wellcome Trust, ABC Australia, and Discovery Asia.
ITV commissioner Jamila Metran said: 'We are delighted that CITV will be the home of Horrible Science. Gruesome, funny and topical, Toff have created a fantastic series that will take our viewers on an unforgettable and entertaining voyage of scientific discovery!'
Miller, a Cambridge physics graduate who is also an executive producer, says: "I've loved science ever since I was a kid, and making Horrible Science has been a dream come true. The utterly brilliant Horrible Science books have given us a wealth of characters, jokes, and - as they would put it - "squishy bits" to plunder, and we haven't held back. This is the perfect show to get kids and adults alike hooked on science.'
Horrible Science is written by David Armand, Marc Haynes, Will MacLean, Ali Crockatt, David Scott, Julia Kent and Mark Oswin. It is produced by John Pocock and directed by Simon Gibney.
Published: 21 May 2015
What do you think?