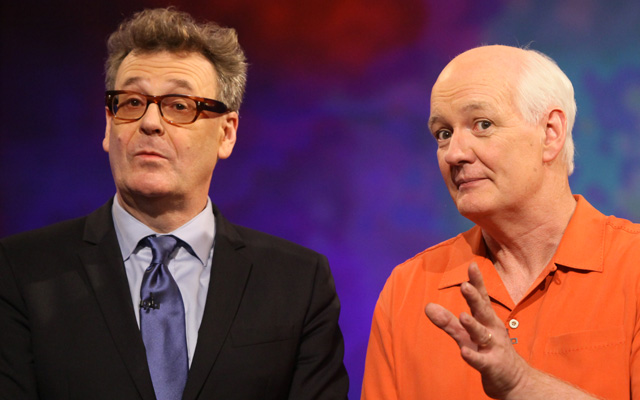 Whose Line Is It Anyway? makes a comeback
Whose Line Is It Anyway? is making a comeback – as a live show in London's West End.
The official production follows on from an unauthorised reunion which ran at last year's Edinburgh Fringe, initially under the name Whose Live Show Is It Anyway?
It will star regulars from the original Channel 4 show Colin Mochrie, Josie Lawrence, Greg Proops, and Brad Sherwood, as well as original host Clive Anderson.
The show's co-creator Dan Patterson, said: 'I'm extremely excited to be bringing the official worldwide premiere to London's West End.
'Since it was last aired on Channel 4 in 1999 the show has really evolved and with the US TV show running for so long we've seen some incredible performances. The level of talent involved in the show on both sides of the Atlantic has been phenomenal and we've been very lucky to work with all of them. Expect the best of both versions.'
The Channel 4 version launched in 1988 – soon after the programme started on Radio 4 – while the US version began airing in 1998 and is still running to this day, with with actress Aisha Tyler in the host's chair.
Patterson's company Angst Productions – which also makes Mock The Week – is behind the stage production, which will run for two weeks at the Adelphi Theatre from June 20. Tickets go on sale this Friday.
All the improvisers in this run took part in the 'bootleg' version at the McEwan Hall in Edinburgh last summer, which was staged by Get Comedy, and had to change its name to What Does The Title Matter Anyway? before the festival started.
Meanwhile, Proops's new book, Smartest Book in the World: A Lexicon of Literacy, A Rancorous Reportage, A Concise Curriculum of Cool, is published today. The book, named after his podcast, promises to be 'an off-beat and exuberant guide to everything'. Buy.
Published: 11 May 2015
What do you think?