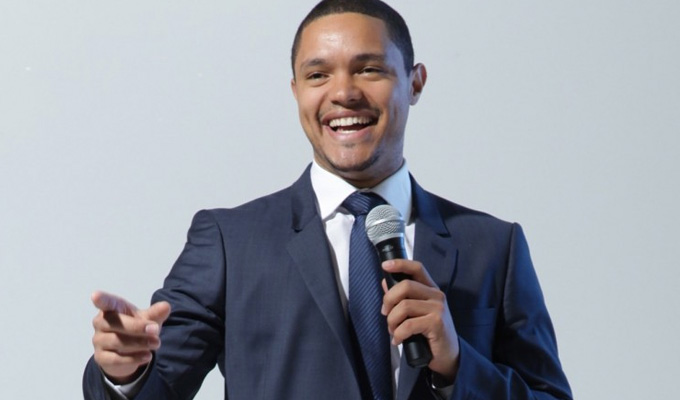 Trevor Noah to take over the Daily Show
Trevor Noah is to replace Jon Stewart on The Daily Show.
The South African comic tweeted this afternoon: 'No one can replace Jon Stewart. But together with the amazing team at The Daily Show, we will continue to make this the best damn news show!'
The 31-year-old South African will made his debut as a correspondent on Comedy Central's satirical show last December – a month before Jon Stewart announced he was stepping down after 16 years.
Stewart has yet to set a date for his departure, but said in a statement: 'I'm thrilled for the show and for Trevor. He's a tremendous comic and talent that we've loved working with.'
Noah is a relative unknown in the States, but has hosted his own late night talk show, among other programmes, back in South Africa. He has toured the UK after a successful Edinburgh Fringe appearance and performed at last year's Royal Variety Performance
'Trevor Noah is an enormous talent,' said Michelle Ganeless, president of Comedy Central. 'He has an insightful and unique point of view, and most importantly, is wickedly funny.
'He has a huge international following and is poised to explode here in America, and we are thrilled to have him join Comedy Central.'
Published: 30 Mar 2015
What do you think?