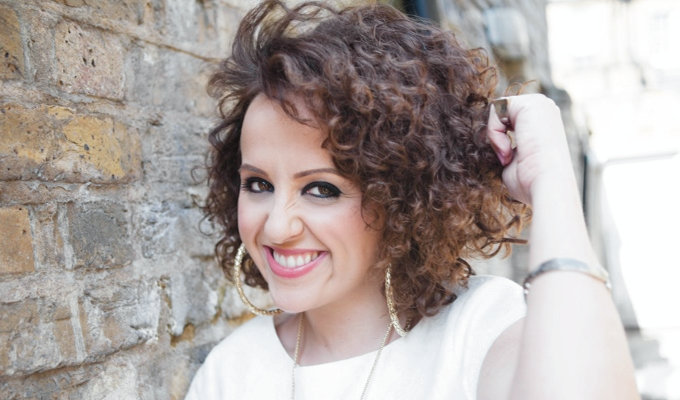 Book deal for Luisa Omielan
Luisa Omielan has signed a book deal based on her breakout stand-up show What Would Beyoncé Do?
Publishers Century will publish the book, with the same title, in spring next year.
Francesca Pathak, who negotiated the rights with Omielan's agent, Debi Allen, said: 'From the moment I saw Luisa's stand-up show, I knew we had to have her on the Century list.
'She's a rising star - hilarious, sassy and brutally honest, everything her memoir will be.'
Omielan, who is nominated in the breakthrough category of tonight's Chortle Awards, said: 'It's a wonderful opportunity and to think it all came off the back of a free fringe show in a room above a pub next to the toilet where my only hope was that I could get more than six people in!
'If you are ever in a mess and in doubt, always, always ask yourself "What would Beyoncé do?" It really does work.'
Omielan launched the show at the Meadows Bar as part of the Laughing Horse free festival at the 2012 Fringe, and has been touring with it, and the follow-up Am I Right Ladies, ever since. She starts a run at the Melbourne Comedy Festival later this month. Chortle review.
The deal follows recent publishing contracts for Sara Pascoe and Bridget Christie to write books based on their feminist-influenced stand-up, too.
Published: 16 Mar 2015
What do you think?