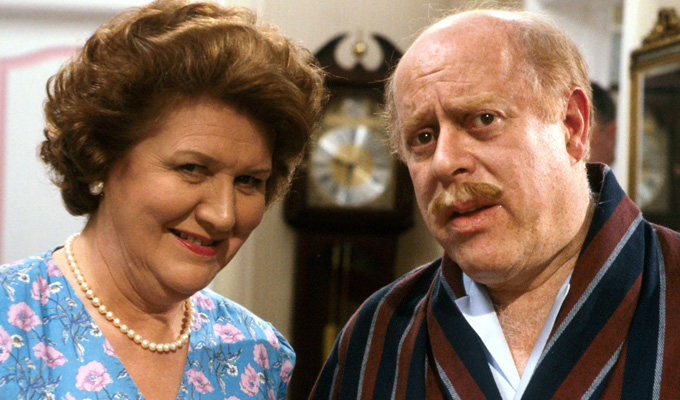 Bucket off Broadway
Hyacinth Bucket could be heading for Broadway.
Nineties sitcom Keeping Up Appearances has been made into a stage show  which has its New York premiere next month.
The script has been written by series creator Roy Clarke, based on a play that toured the UK in 2010. Its plot involves Hyacinth bullying her way into community theatre production being staged by long-suffering neighbor Emmett in a church hall.
Aptly enough, the Manhattan venue for the new play is being staged in the off-off Broadway venue The Jones Auditorium, which is part of the Fifth Avenue Presbyterian Church.
The role of Emmett will be taken by actor and playwright Johnny Culver, who also directs this production.
The original sitcom, starring Patricia Routledge as the snobbish suburbanite Bucket, is still aired on public-service stations across the US.
Published: 27 Feb 2015
What do you think?