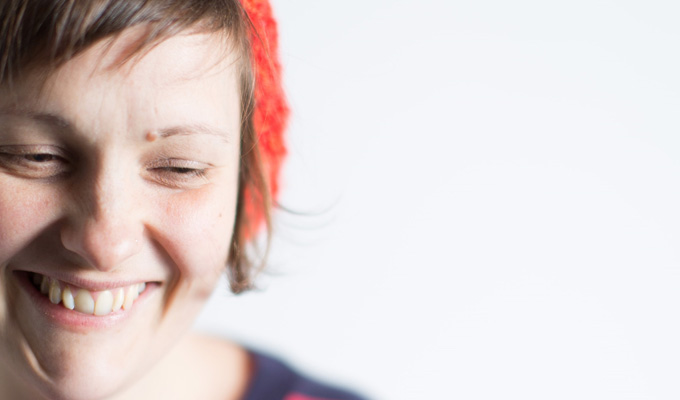 Radio 4 sitcom for Josie Long
Josie Long is making a sitcom for Radio 4.
Romance and Adventure was inspired by elements of the comic's 2012 Edinburgh Fringe show of the same name, and follows a successful pilot from last June.
The sitcom is the latest format to feature Long as a fictionalised character called Josie, who leaves London for the 'indie theme park' of Glasgow.
The comic previously made two short films along similar lines and plans to shoot her first feature with the same characters in the Scottish city this summer.
She wants Darren Osborne, who co-starred in the shorts, Let's Go Swimming and Romance and Adventure, to reprise his role as her flatmate Darren in both the sitcom and film.
The pilot also featured stand-up Hatty Ashdown as Long's long-suffering sister and Clare Grogan as her hippy boss. And the comic is hoping both will return for the four 30-minute episodes, which will be recorded later this year.
Long told Chortle: 'It was such a thrill having Clare Grogan in [the pilot]. The whole time we were secretly whispering, "can you believe this is happening, look she's over there!"
'Any way we can have her in the show, the better. And Hatty's just so brilliant. We got her improvising loads, just shouting in the background, it was so funny.'
Produced by Colin Anderson, the sitcom will trace a similar trajectory to the short films, with Josie 'trying to set up my life in Glasgow, trying to fit in and feel less alone, trying to confront why I left London and London catching up with me'
But 'I hope between now and me writing it, I'll have massive thunderbolts of inspiration to take the characters a slightly different way'.
She added: 'When I wrote Let's Go Swimming, I wanted to take a little bit from my 2012 stand-up show, which was mostly about politics but also featured a bit where I had a personal crisis – I broke up with the person I was living with and felt really, really lost.
'I thought the films, the stand-up and the radio show were really diverse and totally seperate. But you can't help but carry some of the same energy and ideas across because you're in the same place when you're writing them'.
The comic is currently writing her film, with a working title of Glasgow Dreamer, inspired by the poetry of Ivor Cutler.
In it, Josie becomes 'obsessed' with a group of situationist pranksters.
'It's about belonging really, it's about trying to find your place in the world and feeling like you're reaching somewhere' Long says. 'She gets really obsessed with this group of activists and tries to join them. And it sort of works but doesn't quite'.
Several roles have been cast but the producers are seeking additional finance.
Her writing commitments mean that Long, who is currently touring her critically acclaimed Fringe show Cara Josephine, won't be returning to Edinburgh in August.
'I'm only going to do one year on, one year off for a little while' she says. 'Just because I really, really want my shows to be the best they can be'.
In the future, she plans to 'write a stand-up show for television' and has just started contributing a regular interview to a podcast for her charity Arts Emergency.
By Jay Richardson
Published: 30 Jan 2015
What do you think?