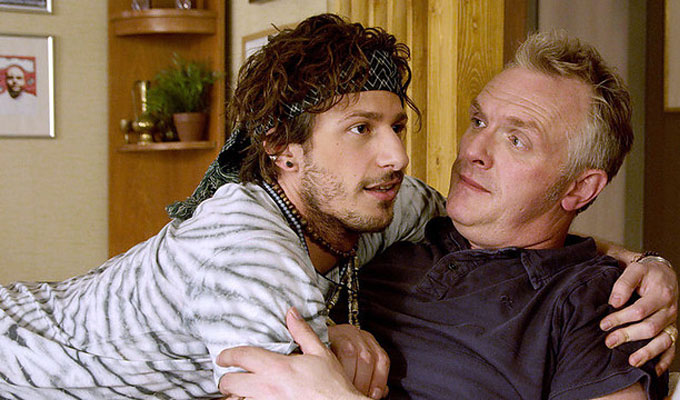 Will this US version of Cuckoo fly?
An American remake of BBC Three comedy Cuckoo is back on the cards.
The NBC network has ordered a pilot episode of the show, written by original creators Robin French and Kieron Quirke along with Simpsons veteran Tim Long. Long will also be the showrunner for the new version. All three are also executive producers, along with Ash Atalla, whose UK production house Roughcut made the original.
NBC originally commissioned a pilot in 2013, but nothing saw the light of day, so is now having a second bash.
At that time Andy Samberg had just left the BBC Three show – which also stars Greg Davies and Helen Baxendale as the middle-class parents horrified by the hippie husband their daughter returned home from a gap year with.
Samberg is not expected to be involved in the new US version now his police comedy Brooklyn Nine-Nine has taken off. Taylor Lautner filled the gap for the second series of the BBC's Cuckoo, but playing a different character.
Separately, Atalla – who also produced The IT Crowd and The Office – has signed a deal giving HBO the first look at any other projects Roughcut is developing. The first project is the already-announced pilot starring Sarah Silverman as a pathologically honest woman having a modern midlife crisis.
Published: 29 Jan 2015
What do you think?