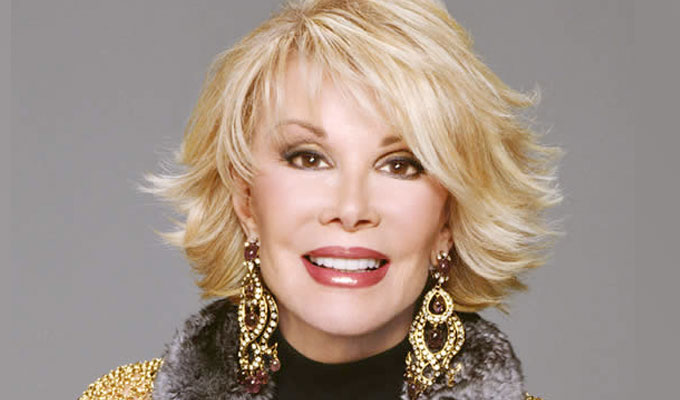 Joan Rivers clinic sued
Joan Rivers' daughter has filed a lawsuit against the New York clinic which was treating her mother when she stopped breathing.
Melissa's court papers claim that while the 81-year-old comic lay sedated, her doctors performed unauthorised medical procedures, snapped a selfie with their patient and failed to act as her vital signs deteriorated.
She said in a statement that filing the lawsuit was one of the most difficult decisions she has ever had to make.
'What ultimately guided me was my unwavering belief that no family should ever have to go through what my mother, Cooper [Melissa's son] and I have been through.
'The level of medical mismanagement, incompetency, disrespect and outrageous behaviour is shocking and frankly, almost incomprehensible.'
The clinic said it would not be appropriate to comment on the lawsuit, but said its staff 'firmly committed to providing the highest quality of care to their patients.;
New York's medical examiner found that Joan Rivers died of brain damage due to lack of oxygen after she stopped breathing during the endoscopy.
Her death was classified, unusually, as a therapeutic complication. However, negligence was not cited as a cause.
Published: 27 Jan 2015
What do you think?