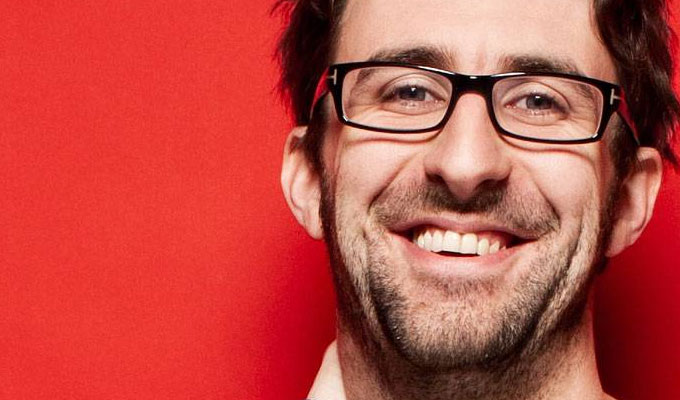 Mark Watson announces 27-hour show
Mark Watson is to embark on another of his marathon stand-up shows – this time lasting 27 hours.
The show will again be in aid of Comic Relief, with each hour representing each year the charity has been in existence. His 25 hour show in 2013 raised more than £60,000.
2015's effort starts at the Pleasance in London on February 27 at 9pm, and finishes at midnight the next day.
Announcing the endeavour on his blog, Watson said the shows are his 'proudest accomplishments as a comedian, not necessarily because of the endurance aspect – which is more a gimmick than an actual achievement – but more because they've tended to be the best expression of what I think comedy should be like: a mad, excessive reaction to the incomprehensible business of being alive.'
'You get things like Lauren Laverne hallucinating a dog, or someone having custard all over them, or a protracted (eventually successful) attempt to lure the the Lord Mayor of Melbourne, or a Blind Date which ends up as a full-blown relationship… all difficult to accomplish in the shorter format.'
He is currently seeking suggestions and contributors to match the fan who last time spent 25 hours watching Beverly Hills Chihuahua.
Tickets for the show have just gone on sale here
Published: 16 Dec 2014
What do you think?