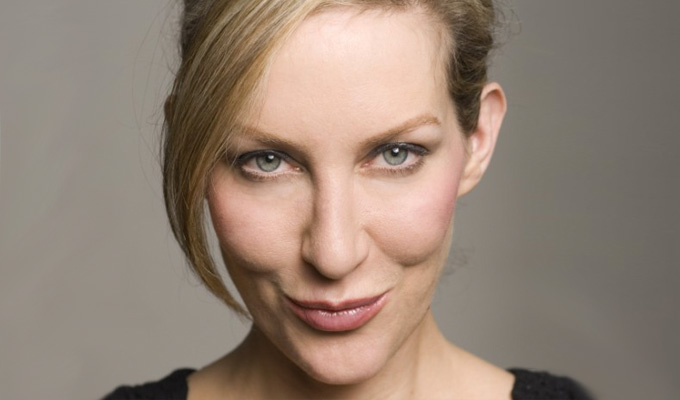 Comedian Sunna Jarman dies
Comedian Sunna Jarman has died at the age of 40.
She died at the weekend of the illness that she had kept secret from most of her colleagues. She was married and a mother of two sons.
A stand-up, actress and member of the Mixt Nutz sketch group, she performed as part of the AAA line-up show at this year's Edinburgh Fringe. She was formerly a model, including being a body double for Sharon Stone on posters for the film The Muse.
Sunna's agent, Delphine Manley of Beyond Compere, paid tribute, saying: 'One of the circuit's most loved comedians Sunna was expert at playing the room, fearlessly challenging the most reluctant punter and winning  the laughs whatever the crowd.
Always smiling and laughing, Sunna was adored by everyone who came into contact with her. Her tributes reflect the way she effortlessly brought joy to any gig and the overwhelming sense of love she shared for everyone.'
Andy Davies who worked on many projects with Sunna said "The world of comedy has lost a wonderful talented performer but for myself and many others we have lost a dear friend. Unfortunately Sunna has pulled out of the gig forever and the line up will never be as good again."
Further tributes have been flooding in online from fellow comedians to Sunna, who was a regular compere and ran a number of London clubs, including Mixed Nutz in Chiswick and Comedy Rocket in Acton.
Rachel Parris said: 'What a kind, generous, lovely lady she was, always full of energy and warmth… she has always been a really delightful presence at any comedy night, for her fellow comedians, and for the audience. Far, far too young. So sad.'
David Mulholland posted: 'She was a constant beacon of joy and warmth in the years that I'd known her. I will always remember her for being one of those rare people you'd see at a gig or other occasion where you'd think, "Ah, Sunna's here. This is going to be fun!" I will miss her mischievous smile. Her unwavering zest for life in the face of her illness is a truly humbling lesson in how to seize life.'
A funeral is set to take place next week.
Here she is in a sketch showing her at work.
Published: 10 Dec 2014
What do you think?