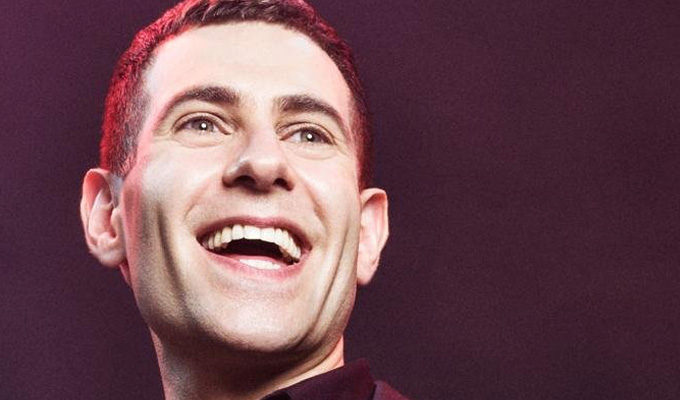 Lee Nelson invades X Factor
Comedian Simon Brodkin - in the guise of his alter-ego Lee Nelson – invaded the X Factor stage last night.
The stand-up gatecrashed a performance by eight-piece boyband Stereo Kicks, who seemed baffled about what was going on, but kept their composure.
Judge Louis Walsh could be seen gesticulating wildly that Brodkin should be removed before security stepped in.
After their performance, Mel B said: 'This is what I wanted you to bring to the stage from day one. Your harmonies were great and you dealt with a stage imposter, it was perfect.'
Cheryl Fernandez-Versini added: 'I don't know how I would have dealt with what you just dealt with. Very professional, congratulations for that.'
After the event, Lee Nelson tweeted: 'There are so many of them I thought anyone could have a go. Really hope the boys keep me on.
'Stereo Kicks were top lads. Still think they'd be better off with 9. I'd vote for them but Cowell's got my phone .'
One of the group, Casey Johnson, added: 'Sorry about the idiot who tried ruining our performance, hope you guys still liked it and vote!'
This is not the first stunt Brodkin has pulled. In 2012, an off-duty policeman apprehended him as he staged a shoplifting of his own DVD.
And as his premiership footballing character Jason Bent he ran onto the pitch at Goodison Park in March last year and attempted to warm up with the Manchester City team ahead of their Premier League match with Everton. He was given a six-month conditional caution for the incident.
And earlier this year he briefly mixed in with the England World Cup squad at Luton Airport as they headed to Brazil.
Published: 9 Nov 2014
What do you think?