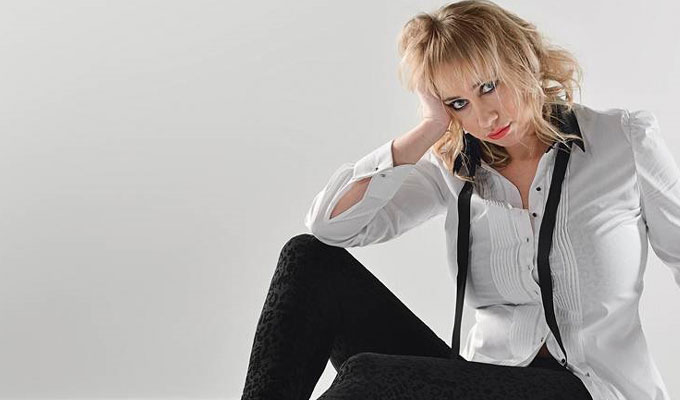 Tiff Stevenson makes doco on ageing
Stand-up Tiff Stevenson is to make a documentary about plastic surgery, ageing and the perception of women's faces.
The comic has received private equity funding to pay for the film, which goes into production this month. It is based on her 2012 Edinburgh show Uncomfortably Numb, and shares its title.
Combining interviews, animation and stand-up, the film will cover her own teenage battles with body dysmorphia as well as the obsession with trying to stay young. It is initially intended for the film festival circuit, but may find a broadcast slot.
Stevenson said: 'Sometimes I feel like beauty companies want us at war with our skin: "Battle the bulge, blitz spots, fights wrinkles" it's this apocalyptic battle and where will it end? Probably with a Mel Gibson film or maybe with a documentary about reclaiming women's faces made by me.'
Stevenson's TV credits include Mock the Week, Never Mind The Buzzcocks and The Apprentice: You're Fired! – and she also hosts respected London new material night Old Rope.
Published: 7 Nov 2014
What do you think?