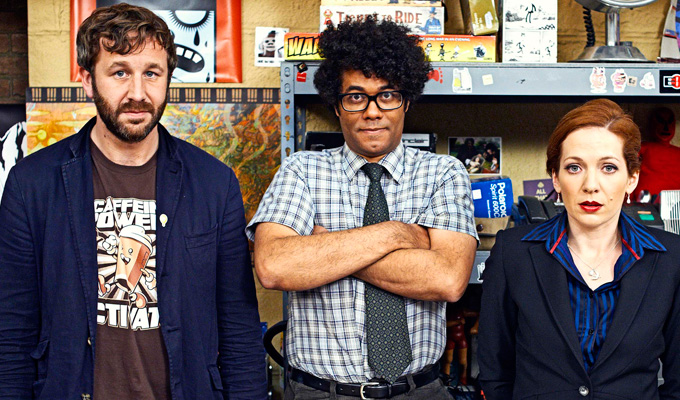 America reboots the IT Crowd again
America is going to have another bash at remaking the IT Crowd.
Bill Lawrence, the man behind Scrubs, is developing a version for NBC.
Hollywood website Deadline reports that the network has signed a put pilot commitment to the project – which means a script has been commissioned with financial penalties if it is not put into production.
Lawrence is working with the writing team of Neil Goldman and Garrett Donovan on the project. As well as Scrubs, the pair have previously written for Family Guy and Community.
A previous adaptation of Graham Linehan's scripts was made in 2007, but never made it to air. That version – also for NBC – had Richard Ayoade reprising his role as Moss, with Joel McHale (who went on to star in Community) as Roy and Jessica St. Clair as Jen. The show was cancelled before it hit the schedule, but the pilot was leaked online in 2012.
Linehan is listed as one of the executive producers on the new series, which will be produced in part by Lawrence's company Doozer.
The news comes just over a year after the last IT Crowd aired on Channel 4m and 24 hours after it was announced that original IT Crowd star Chris O'Dowd was remaking his Sky1 comedy Moone Boy for the US, but not as a starring vehicle.
Here is the previous IT Crowd remake.
Published: 16 Oct 2014
Recent News
What do you think?