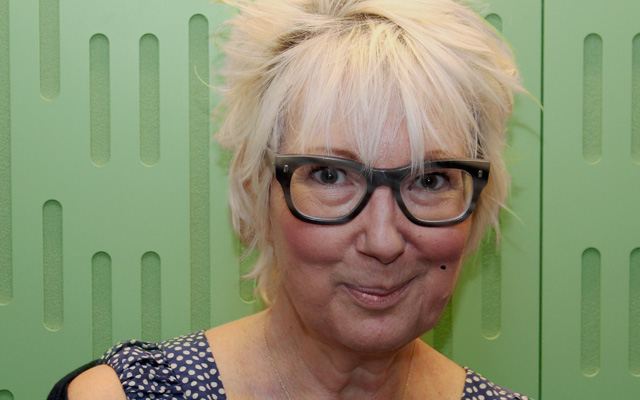 Jenny Eclair gets more Lifetimes
Radio 4 has commissioned a second series of Jenny Eclair's Little Lifetimes monologues.
Another six of the quarter-hour shows will air sometime next year.
The first series was broadcast this summer and featured the likes of Lesley Manville, Ruth Sheen and Susie Blake performing real-time monologues.
It was acclaimed by critics, with Jane Anderson writing in the Radio Times: 'This is an exquisitely crafted piece of work, where every simile, every quip, every moment of self-analysis is an orgasmic explosion of language.
Eclair said of the new commission: 'I'm really horribly pleased and very relieved to have my Radio 4 monologue series re-commissioned. There will be six new Little Lifetimes to be broadcast in 2015.
'All are fifteen minute, real time slice of life tales mostly about middle-aged women who have just done something which is going to affect the rest of their lives.'
'The biggest thrill is having proper actresses perform the pieces, I'm usually allowed to do one, but the rest are left to the experts, last series,we managed to bagsy Lesley Manville.'
'Anyway - they're kind of more like my novels than the stand-up (talking of which, fingers crossed a new novel will be published in July next year).
'Enough trumpet blowing, between the commission and the broadcasting, lies the tricky bit... the writing.'
• Jenny Eclair is also appearing at the opening gala of the Chortle Comedy Book Festival in Camden, North London, next month. Tickets here.
Published: 14 Oct 2014
What do you think?