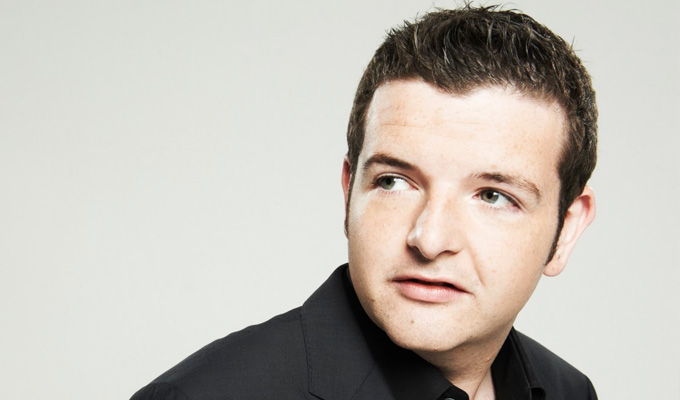 Kevin Bridges told: You'll never be a star with that accent
Kevin Bridges was told he would have to tone down his Glaswegian accent if he was ever going to make it on TV.
The comic – who has since amassed an estimated £4 million fortune from his stand-up, without resorting to Home Counties pronunciation – got the advice from a BBC producer early in his career.
In his autobiography, out tomorrow, Bridges recalls being the warm-up for his mentor Franke Boyle on a TV pilot he was making for the BBC in Glasgow.
'I remember one of the production staff telling me that if I ever wanted to get ahead in TV I should "try to sound a little less like a Ned",' he said. ' She laughed and mentioned how I couldn't pronounce the word "world" properly in my introduction to the show, Frankie Boyle's End of the World Show. It was like being back at school.'
But in the book, being serialised in The Sun this week, Bridges said: 'Luckily I didn't take things like this to heart' – as he was more concerned with polishing his live set to he could tour.
He also revealed that he got his big break on Michael McIntyre's Comedy Roadshow in 2009 when another – unnamed – act was forced to drop out at the last minute because of a legal problem getting their musical cues cleared for TV.
He got the call from his agent, Verity Overs-Morrell from Off The Kerb, the morning after a gangster-themed party at Glasgow's Stand comedy club, where he'd slept backstage.
He said: 'Producers wanted to know if I could get myself to Edinburgh the following night, to do a 15-minute set at the Playhouse, that would be cut to eight minutes, for BBC One prime-time television. I was second choice, and if I was stubborn enough maybe I'd have told them to stick it, but that would have been an act of lunacy.
'Verity asked me what I was planning on wearing and suggested that maybe I should wear the suit I'd worn to the gangster party show. I took it to be cleaned, as I'd slept in it the night before.'
After the show, he met Off The Kerb boss Addison Cresswell – who also managed McIntyre and whose production company made the show – for the first time.'I'd heard about Addison from a few comedians,' Bridges wrote of the agent, who died in December last year, 'and by their accounts, he was a fucking nutcase, but the most brutally honest, no-nonsense and smartest manager in comedy.'
• We Need to Talk About... Kevin Bridges, is published by Michael Joseph tomorrow at £20. Published: 7 Oct 2014
What do you think?