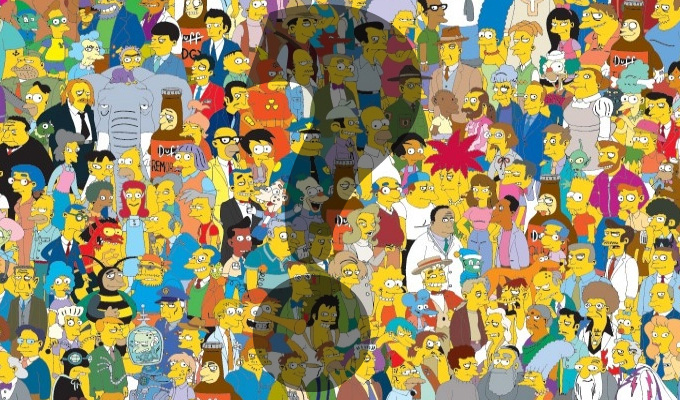 Revealed: Who The Simpsons killed off
THE character killed off by The Simpsons has been revealed –largely to the disappointment of fans. The much-hyped episode aired in the States last night, ending the speculation about the figure producers said was 'beloved' and had been voiced by an actor who won an Emmy for the role. However, the character had only appeared in seven episodes before last night's Season 26 premiere. Spoiler alert: We name the character at the bottom of this page.
GHANAIAN-SCOTTISH stand-up Bruce Fummey was crowned Scottish Comedian Of The Year at the final in Glasgow last night. Musical comic, and relative newcomer, Harry Garrison was runner-up; and Jim Smith, a So You Think You're Funny finalist earlier this year, came third. A full review will be published later.
THE BFI on London's South Bank is hosting a retrospective of influential French comedy master Jacques Tati next month, showing all six of the films he starred and directed in, including Les Vacances de Monsieur Hulot and Playtime. Schedule.
STILL GAME star Greg Hemphill has announced that he has joined the SNP. The comedian, currently starring in a hit stage version of his sitcom at the Hydro in Glasgow, said: 'After no affiliation to any particular party at any point in my life, on Sunday night myself and my wife joined the SNP. While it could be deemed that the referendum result was the will of the Scottish people, I see absolutely no reason to go quietly back to sleep.'
AMERICAN comic Larry The Cable Guy, real name Dan Whitney, has donated $250,000 to help build a barn for a Nebraska group that offers horseback riding to the disabled.
THE character killed off in The Simpsons was Rabbi Hyman Krustofski, Krusty The Clown's dad, voiced by Jackie Mason.
Published: 29 Sep 2014
Recent News
What do you think?