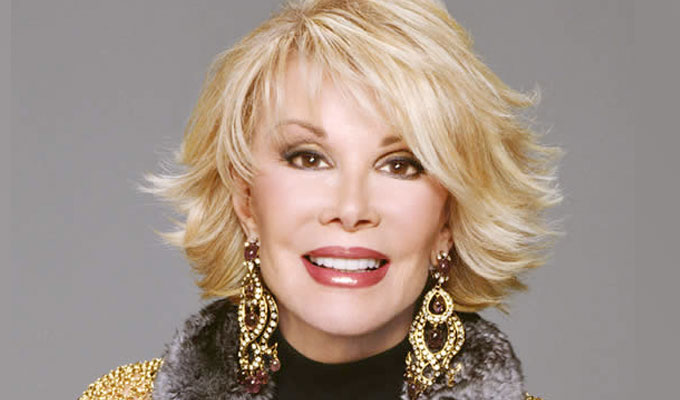 Joan Rivers 'comfortable but critical'
Joan Rivers is 'resting comfortably' with her family after being rushed to hospital yesterday.
The 81-year-old comedian was admitted to Mount Sinai Hospital in New York after she stopped breathing during a routine procedure on her vocal chords.Her daughter Melissa, who rushed from Los Angeles to be with her mother, issued a statement saying: 'I want to thank everyone for the overwhelming love and support for my mother. She is resting comfortably and is with our family.'We ask that you continue to keep her in your thoughts and prayers.'No further details were given on her condition, but unconfirmed reports say she is critical but stable in a medically induced coma.She was rushed to hospital following a 911 call to an Upper East Side clinic where she was reportedly having a scope down her throat to check her vocal cords.A spokesman for the Mount Sinai Hospital added: 'Her family wants to thank everybody for their outpouring of love and support.'Rivers was on stage just hours before the incident, performing a stand-up show at the Laurie Beechman Theatre.The comedian is due to tour the UK later this year with a show called Quick… Before They Close the Lid (Seriously…this one could be IT!)Last year on her reality show, Rivers spoke about her health problems, revealing that doctors found a spot on an X-ray after she had a persistent cough. 'We're just not going to be sad about this,' Rivers said during the episode. 'We're gonna do jokes and be up until we know.'Earlier this month Rivers
hit the headlines
when she said that Palestinian casualties in Gaza 'deserve to be dead'.
Published: 28 Aug 2014
Recent News
What do you think?