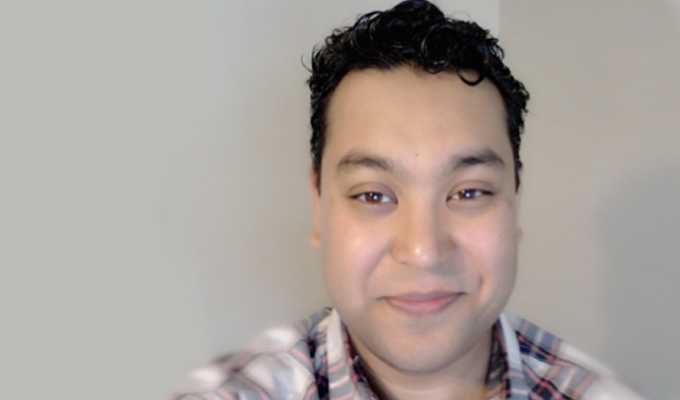 'Racist Joke Show' axed from the Fringe
The controversial Racist Joke Show has been pulled from the Edinburgh Fringe.
Stand-up Jay Islaam had previously agreed to change the marketing of the show – advertised with a poster of a golliwog – after causing concerns with sponsor Arts & Business Scotland, a publicly-funded quango.
But now the show has been removed from the Freestival programme completely – although it is unclear who made the decision.
Islaam initially put out a statement saying that Freestival organisers told them he could not go ahead because of 'sponsors concerns about associating their names with a provocatively named comedy hour'. The statement added: 'This is a difficult and unhappy outcome for me. The cancellation of the show is outside of my control and I am, as you would expect, very disappointed about the situation.'
However he later retracted this, saying: 'It does not represent the situation correctly'. He promised an update, but said today: 'I won't be making any public statement about it at this time.'
The Racist Joke Show – an examination of the subject of racism rather than an hour of offensive jokes – is still listed in the 100,000 copies of the Freestival programme distributed around Edinburgh. But it has now been replaced by Family Friendly Politically Correct Comedy Show
La Favorita Freestival, who admitted the original poster was 'insensitive and unnecessary', said the show had to be dropped from its planned venue – a meeting room at Phones 4U's offices –  because: 'Phones4U's legal department got involved.'
However the phone company denied vetoing any shows.
In any case, the Phones 4U building is not being used for any Freestival shows, despite being advertised as such in the Fringe programme.
'We never agreed the use of these rooms,' a spokesperson said. 'We were in discussion about the possibility, but the go-ahead was never given. When Freestival advertised the shows we tried to make it happen, as we support the festival and it would have been a good fit with out brand, but unfortunately we couldn't make it safe for use as a venue. It was a capacity issue.'
She added that the content of individual shows 'was never part of the decision process'.
The shows advertised at Phones 4U have been moved to a vacant shop in Princes Mall and the Thistle King James hotel.
Published: 4 Aug 2014
What do you think?