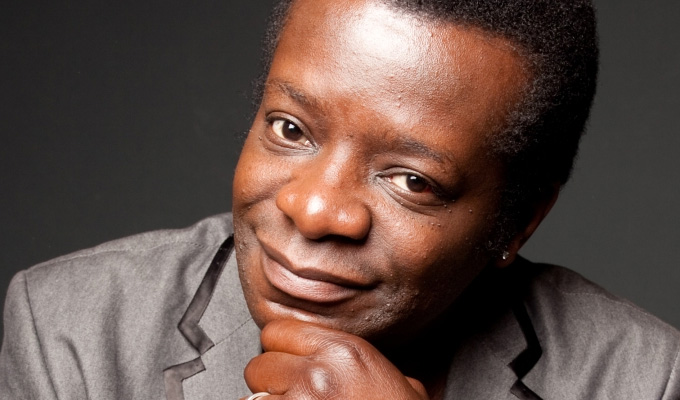 New comedy fest for Glasgow
GLASGOW is to get its own mini-comedy festival – at the same time as the Edinburgh Fringe. Two open-air shows will take place int the newly refurbished Kelvingrove Bandstand under the Magners Summer Nights banner. The line-ups, put together by the Gilded Balloon's Karen Koren, include Stephen K Amos, Hannah Gadsby, Pete Firman, Frisky & Mannish and Abandoman – who will be making the trips West from Edinburgh for the two-hour afternoon shows on August 9 and August 16.
MEANWHILE, new Fringe outfit Freestival has won a £25,000 grant from Arts and Business Scotland. The funding matches the sponsorship it secured from Edinburgh pizza firm La Favorita for the first year of a three-year deal. Jools Constant, one of Freestival's founders, said: 'This should prove to any doubters we are very serious about reaching our goals and repaying the support and commitment of our sponsor. Anything that increases the quality of the Fringe and decreases the outrageous costs levied against performers is a good thing.'
STEVE COOGAN, Chris Rock and Julia Louis-Dreyfus could be voting on the next Oscar winners, after being invited to join the Academy of Motion Picture Arts and Sciences. Coogan was chosen because of his screenwriting work on Philomena.
MIRANDA HART'S stand-up show in Glasgow has been credited with helping boost hotel income. Accountancy firm BDO has just reported that revenue per room for three- and four-star hotels in the city was £46.76 in March – up more than 20 per cent on 2013. Partner Alastair Rae said: 'Glasgow experienced a considerable hike due to the European Breast Cancer conference and many high-profile events at the Hydro and SECC, including a Miranda Hart show.'
JUDD APATOW is reportedly in talks with streaming network Hulu to air his new sitcom Love, which he is co-writing with Brooklyn Nine-Nine writer Lesley Arfin and Arrested Development story editor Paul Rust. Website Vulture reports that thee show centres on a dysfunctional couple.
Published: 29 Jun 2014
What do you think?