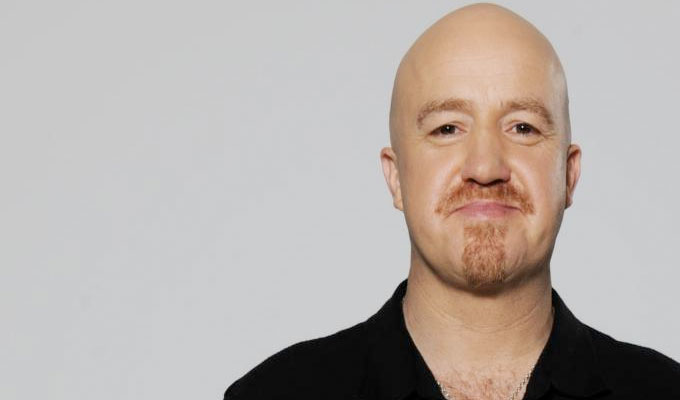 Andy Parsons joins Fubar radio
Andy Parsons has joined subscription radio station Fubar – while Ray Peacock and Ed Gamble have both found new co-presenters.
Parsons will be hosting a topical comedy show on Thursday nights from 7pm to 10pm, finishing just in time for fans to turn to BBC Two to see him on Mock The week. The show, starting tomorrow, will go out live and invite feedback from listeners. Parsons said: 'Live radio is always exciting and without any restrictions on taste and possible political bias we're hoping to have some fun with the listeners.'In other schedule changes,
Ed Gamble
will join
Joel Dommett
for a rock show on Fridays from 7pm to 11pm.They said in a statement: 'We can't wait to bring da rawk and metalz to Fubar. Even if it's not your bag, we are going to act like such dicks that the music will be the least of your worries.'Meanwhile
Ray Peacock
will be paired with former BBC New Comedy Award winner
Angela Barnes
for Barnes & Peacock Do Sex. Barnes, who already regularly appears with Peacock on the station, will make the arrangement formal with the new show, which will go out on Tuesdays from 7pm.The new shows do not spell the end of the Peacock & Gamble partnership, however, as they will be continuing their show together.Finally, Olivia Lee has also been signed up for a Thursday afternoon show, revolving around dating and featuring a team of psychics, astrologers and tarot card readers.Fubar launched in February with a comedy brief, although it has recently taken on more contentious figures such as Justin Lee Collins, Jon Gaunt and The Only Way Is Essex star Amy Childs – while losing
Richard Herring
,
Sean Hughes
and
Vikki Stone
.The station costs £2.99 a month after a free 30-day trial and always stresses its 'uncensored' nature since it falls outside normal broadcasting regulations.
Published: 25 Jun 2014
What do you think?