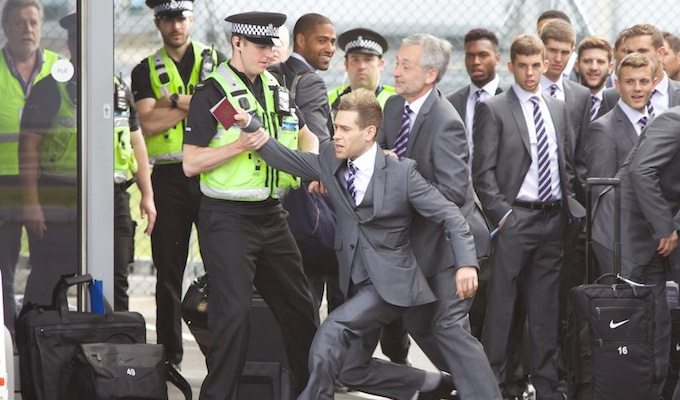 Simon Brodkin attempts to join England squad
Simon Brodkin has been led away by police after attempting to gatecrash the England Football squad.
The comedian – best known for his alter ego Lee Nelson – tried to join the Players as they headed to the World Cup from Luton Airport today.
He was dressed in near identical suits to the players, and tried to mingle with them as they awaited their luggage to be removed from the coach which had dropped them off at a private terminal.
Brandishing a passport, he was in the guise of another of his creations, Jason Bent, a bland and unintelligent Premier League footballer.
Reports say he was first spotted first by captain Steven Gerrard, after which members of security and local police intervened.
Players including Jon Flanagan, Ross Barkley and Daniel Sturridge were said to have been 'perplexed' by the comic's intervention.
Brodkin was spoken to by a police officer before leaving the area.
Posting on the Twitter account he set up as Bent, he said: 'Gutted Roy [Hodgson] wouldn't let me on the plane to Brazil. I don't know what to tell the Malaysian betting syndicate now…'
It is not the first time he has tried such a stunt. In April last year, he was given a six-month conditional caution after getting on the pitch at Goodison Park and warming up with the Manchester City team before their Premiership clash with Everton.
The England squad and staff are now heading to Miami, en route to the World Cup in Brazil.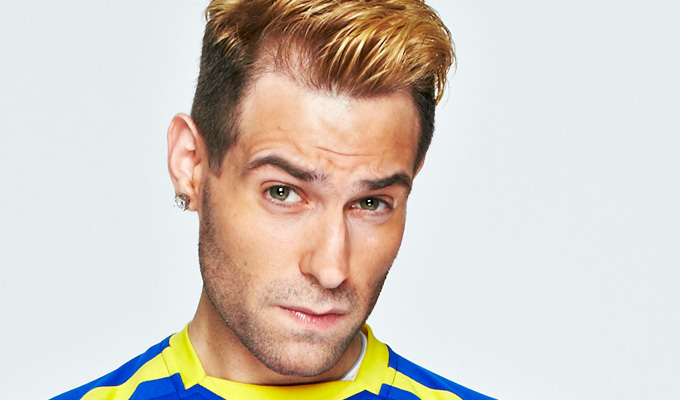 Published: 1 Jun 2014
What do you think?