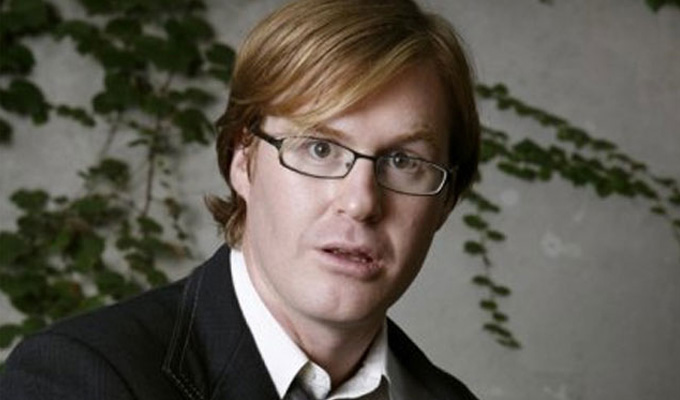 Jet-skiing for goats
American comedian Kurt Braunohler is to jet-ski the 1,400 miles from Chicago to New Orleans.
The stunt aims to raise $50,000 for charity – which will be used to provide 500 goats and 1000 chickens for African families in need.
And the adventure will be filmed for a US Comedy Central series called Roustabout, airing in July
He embarks on the trip next Friday, and will attempt to cover the route, down the Illinois and Mississippi Rivers in eight days.
Writing on the Indigogo page set up for donations, Braunohler wrote: 'I think I might have figured out the dumbest way to make the world a better place... And to answer everyone's first question: YES, I AM REALLY DOING THIS.'
He added that all the fees involved in doing the adventure would be covered by Comedy Central, so all donations go direct to the charity Heifer International.
Braunohler, who is probably best known for his collaborations with Kristen Schaal, is no stranger to daft stunts.
He previously raised $6,000 from crowd funding to pay a skywriter to fly over Los Angeles, leaving the message: 'How Do I Land.'
The comic added: 'The response to that was overwhelming. I realized that ideas (no matter how silly) have power, and we can take that power and turn it into actual good for the world.'
Published: 22 May 2014
Recent News
What do you think?