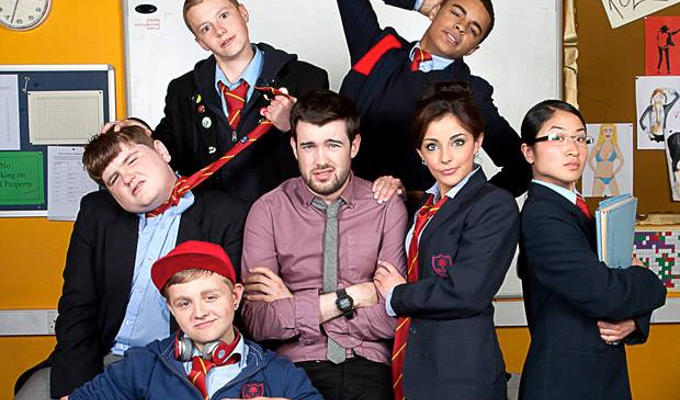 Americans won't get a Bad Education
The US remake of Jack Whitehall's Bad Education has hit the buffers.
Executives at the ABC network have decided not to go ahead with a full series after a pilot was shot earlier this year and shown to a test audience.
Sophie Clarke-Jervoise, managing director of British production house Tiger Aspect, revealed the news to trade newspaper Broadcast while speaking about staff changes at her company.
He said: 'It was a great experience and the pilot was really good, but the competition is so strong.'
Whitehall starred in the remake, retitled An American Education, as the same character: ineffectual teacher, Alfie Wickers. But the action was transplanted to the San Diego school system.
The script was rewritten by Peter Huyck and Alex Gregory, whose credits include The Larry Sanders Show and Frasier, based on Whitehall's story.
Clarke-Jervoise was speaking as BBC comedy executive Pete Thornton joins the company as head of comedy, while executive producer Andy Brereton has been promoted to head of comedy entertainment.
Published: 22 May 2014
What do you think?